It's the end of April 2021.
I would like to sort out my stock holdings this month as well.
I used to put a daily chart on it all the time, but once in a while there wasn't much change in the stock market, I put a weekly chart on it.
If you own it in the medium to long term, I would like the weekly chart to be easy to read.
Looking back this month, it has increased by about 5%. I think that the exchange rate has some influence, but I thought it was a little down. After all it is important to confirm with numbers.
U.S. stocks held
Palantir Technologies(PLTR)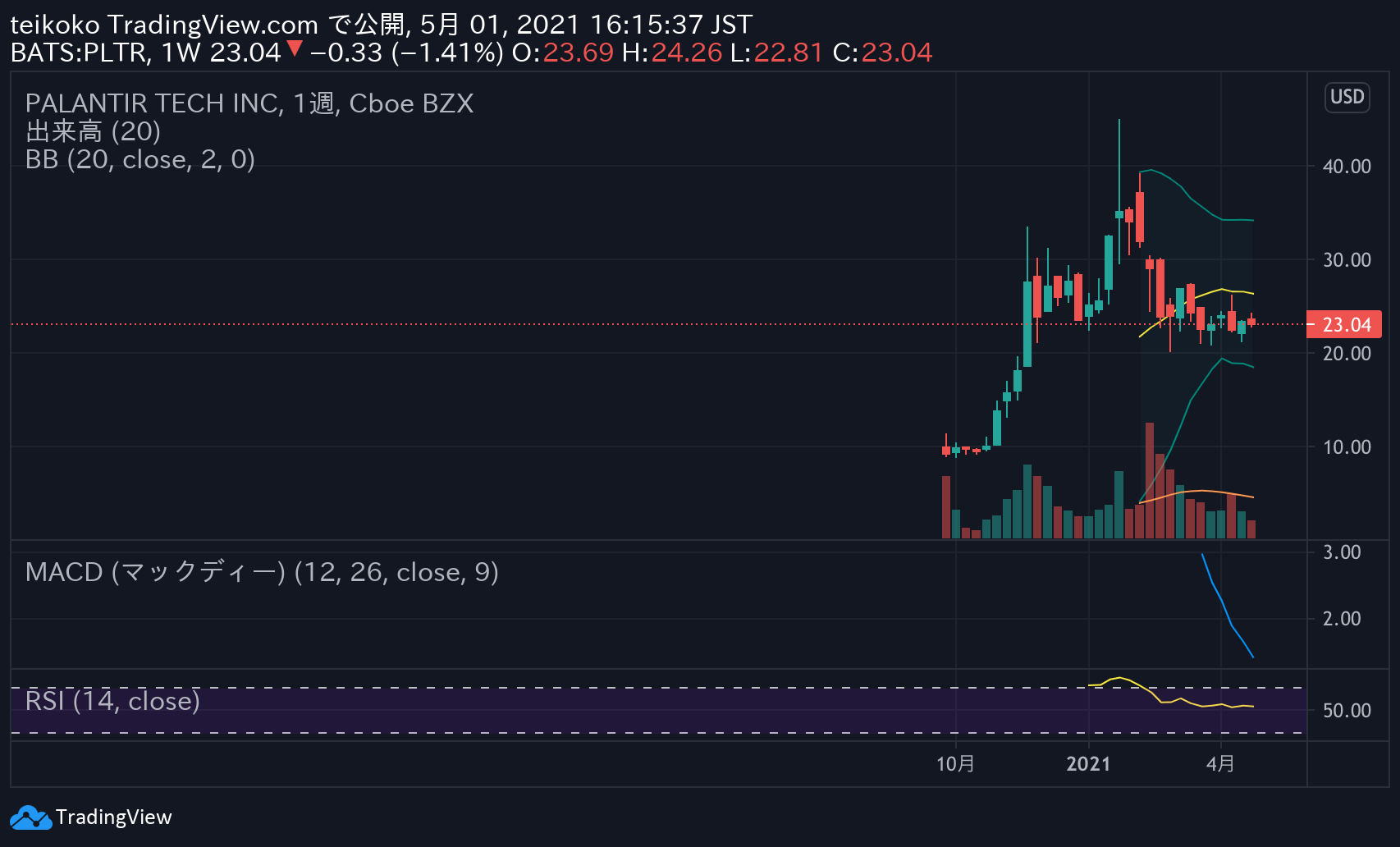 Once it has stopped lowering, it tends to be flat even if you look at it on a weekly basis.
The volume is also relatively small, and in a sense the current price may be in the right price range.
Xpeng Inc ADR(XPEV)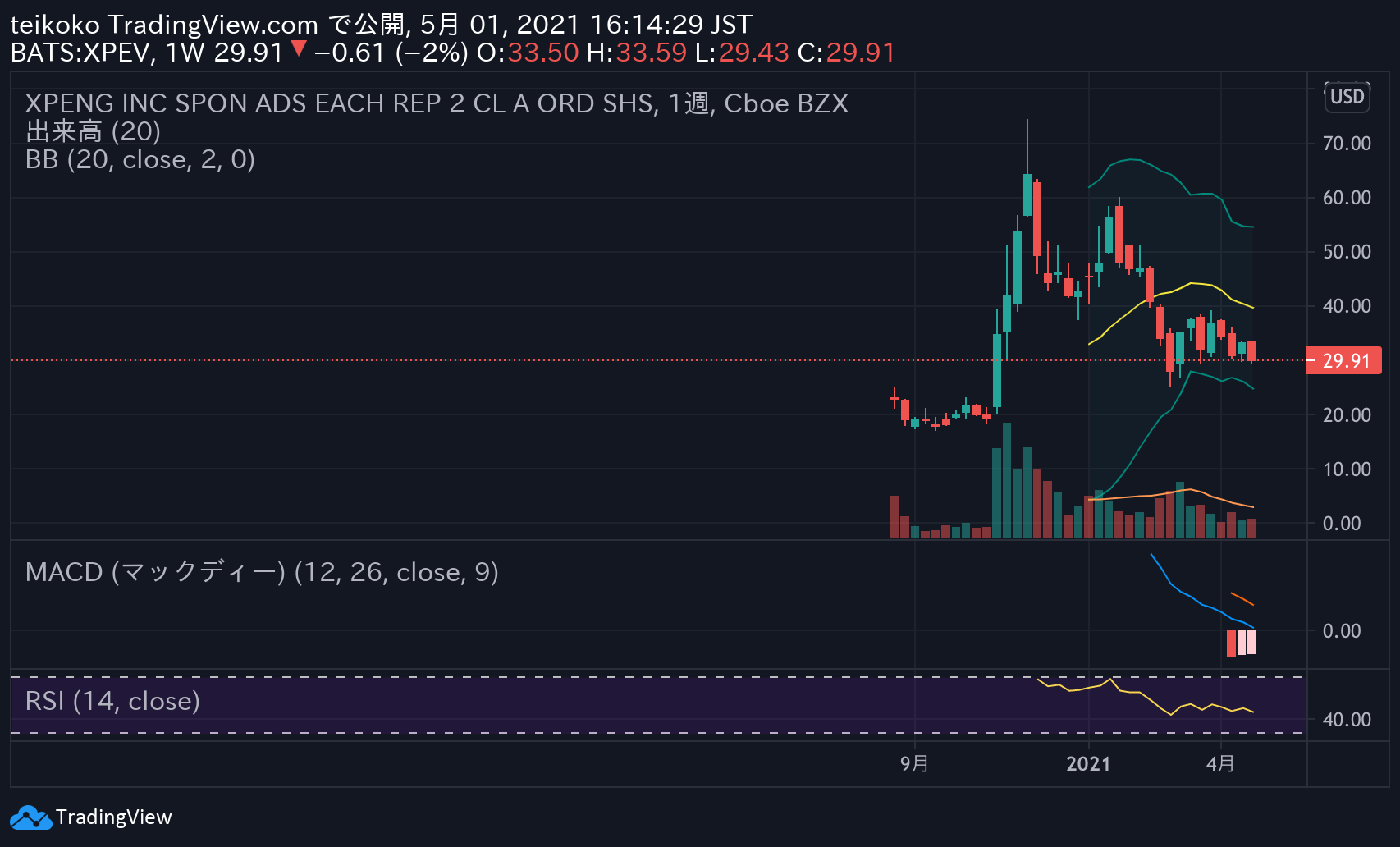 Like PLTR, it tends to be flat, but on a weekly basis, it continues to decline.
Will it be a little lower for the stock price to return to the proper level for the company's performance?
In the long run, the current price looks good, but what about it?
I will analyze it in the next settlement of accounts.
RLX Technology Inc ADR(RLX)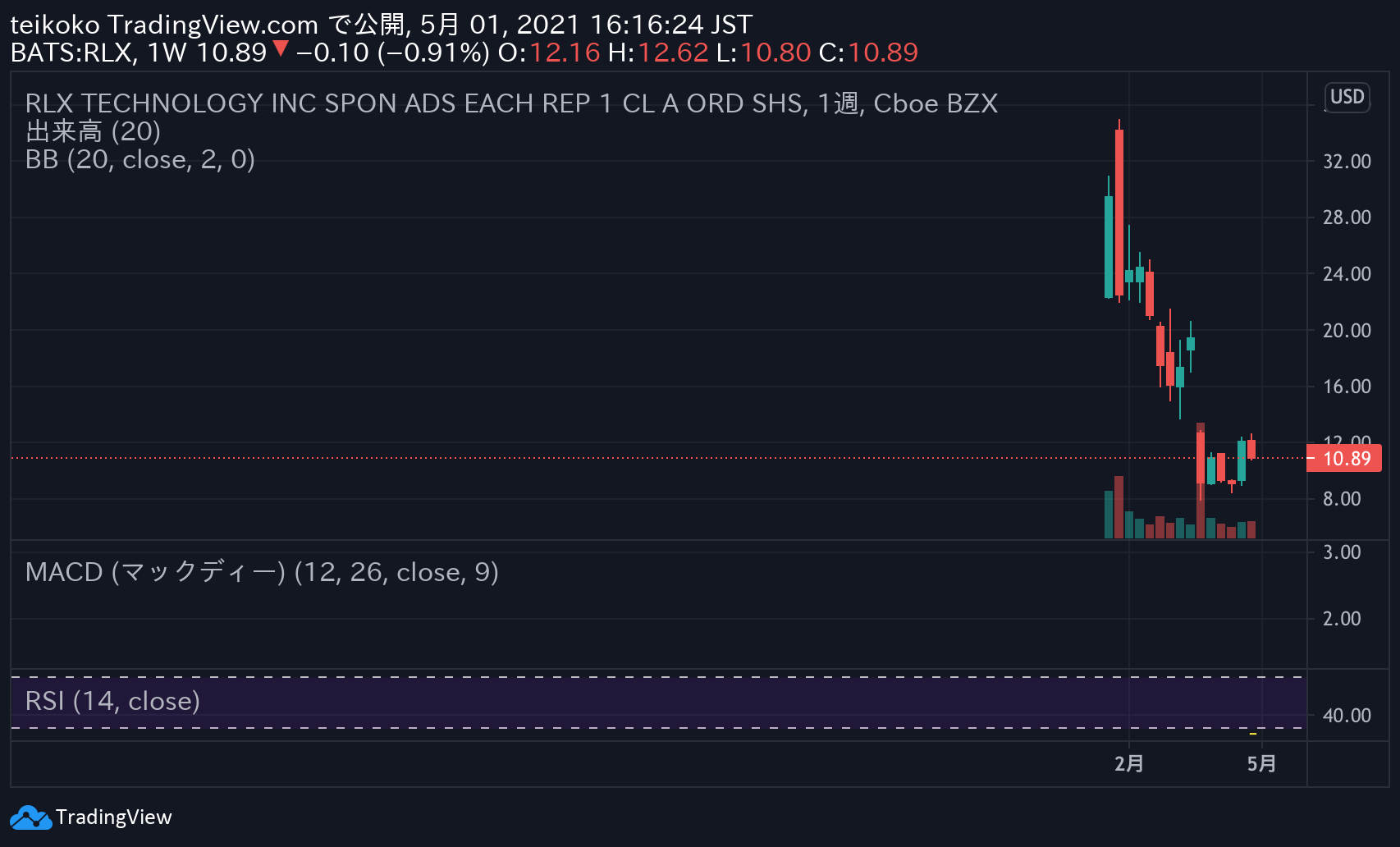 It has recovered to the extent that it will recover a little if it goes down this much, but it is doubtful whether it will continue to rise.
Since the number of shares held is small, I decided to leave it alone. It may go up in the long run, but I think it is risky to buy more.
Advaxis (ADXS)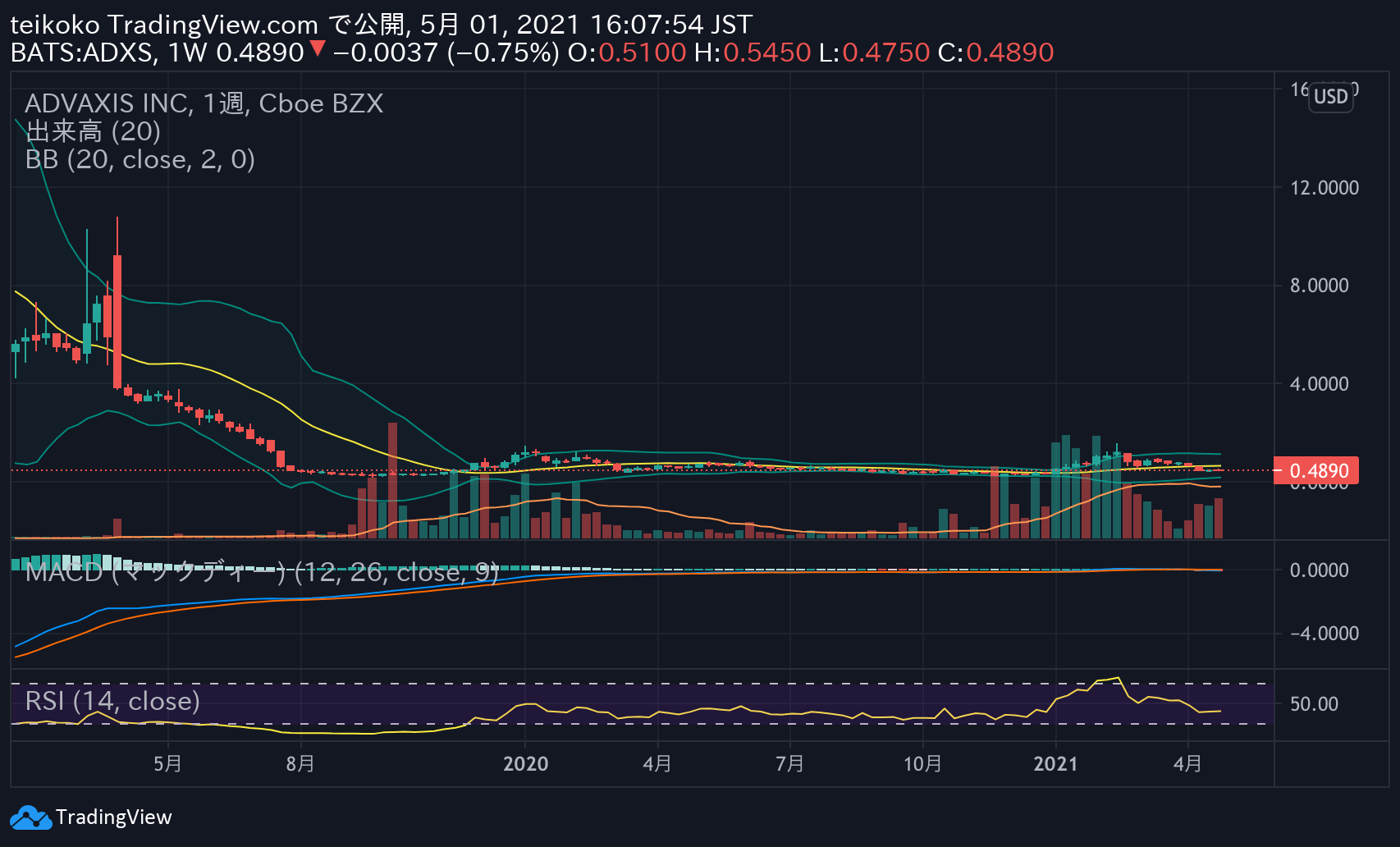 Looking at it on a weekly basis, is it an image of returning to the situation before Corona? The company is still in the research and development stage.
As an asset, I have sold half of it and earned the principal, so I am thinking of holding it as it is.
Barrick Gold Corp(GOLD)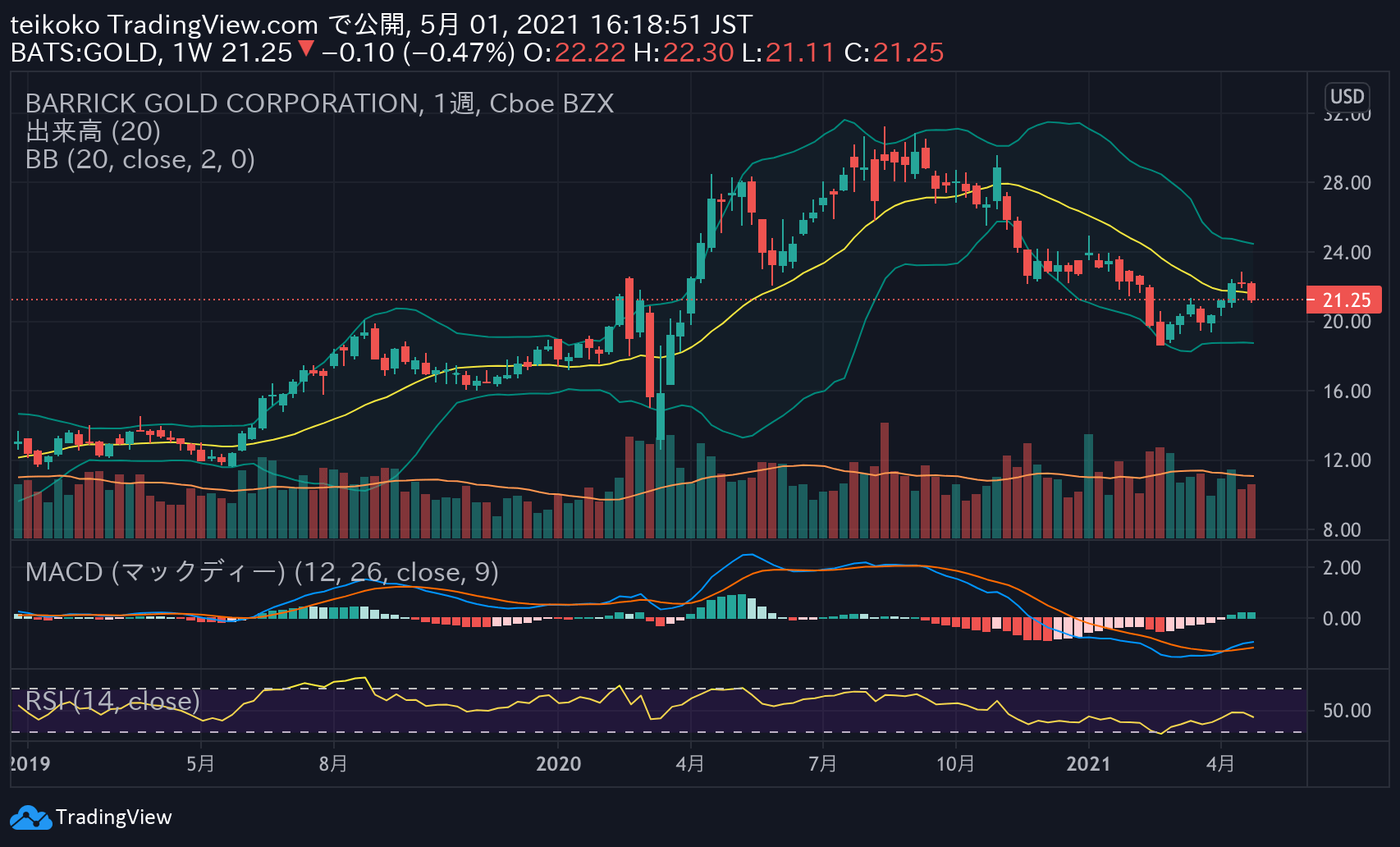 It feels like it's linked to Gold. Gold is still at a higher price than before Corona, but it has just returned to the pre-Corona price range. Wait a little longer to see if it goes up or down from here.
Tilray Inc(TLRY)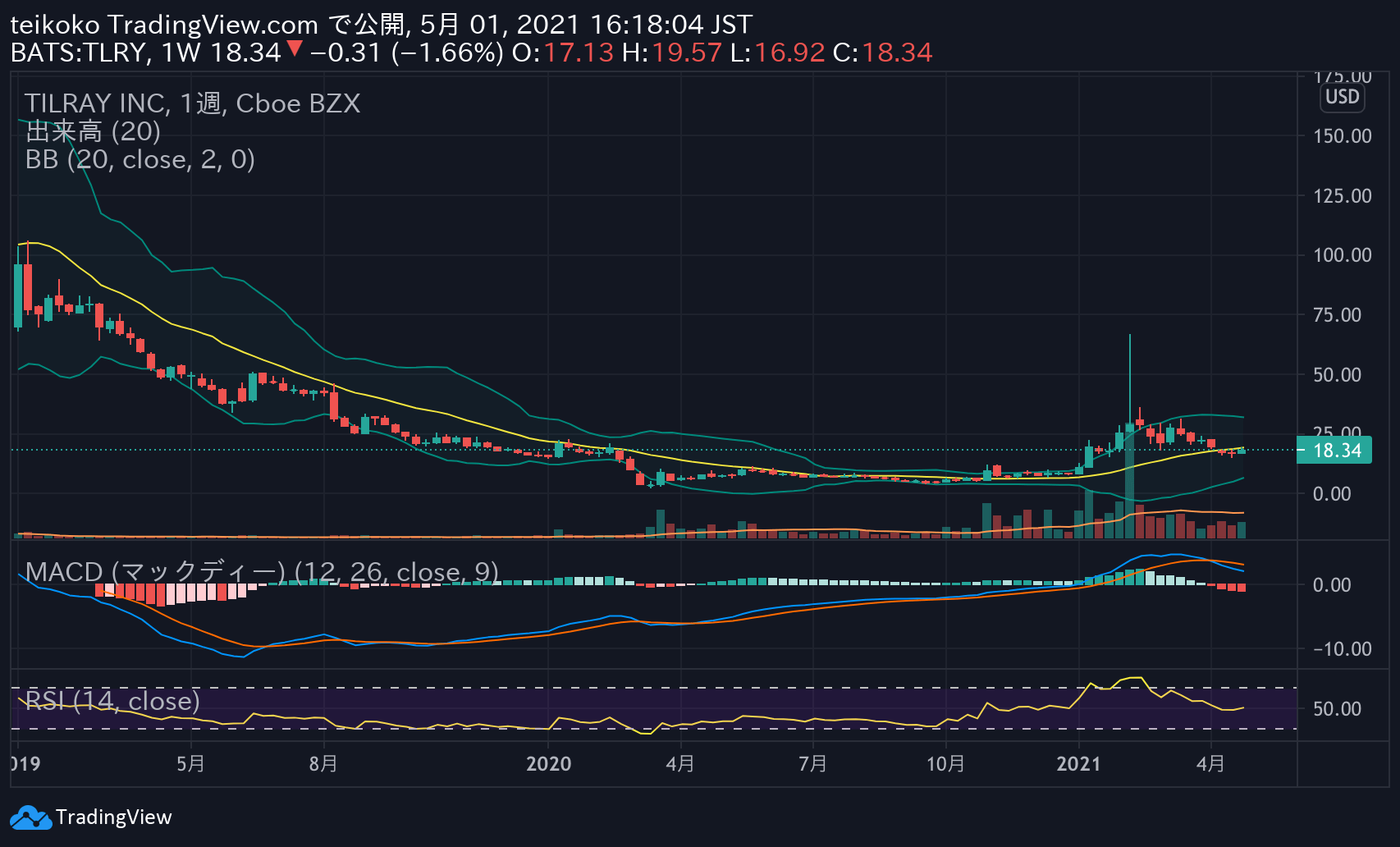 On a weekly basis, MACD is on a downward trend. Is the RSI just the middle point?
There is a possibility of lowering it further, and there is also a possibility of switching from here. difficult.
Frontline Ltd(FRO)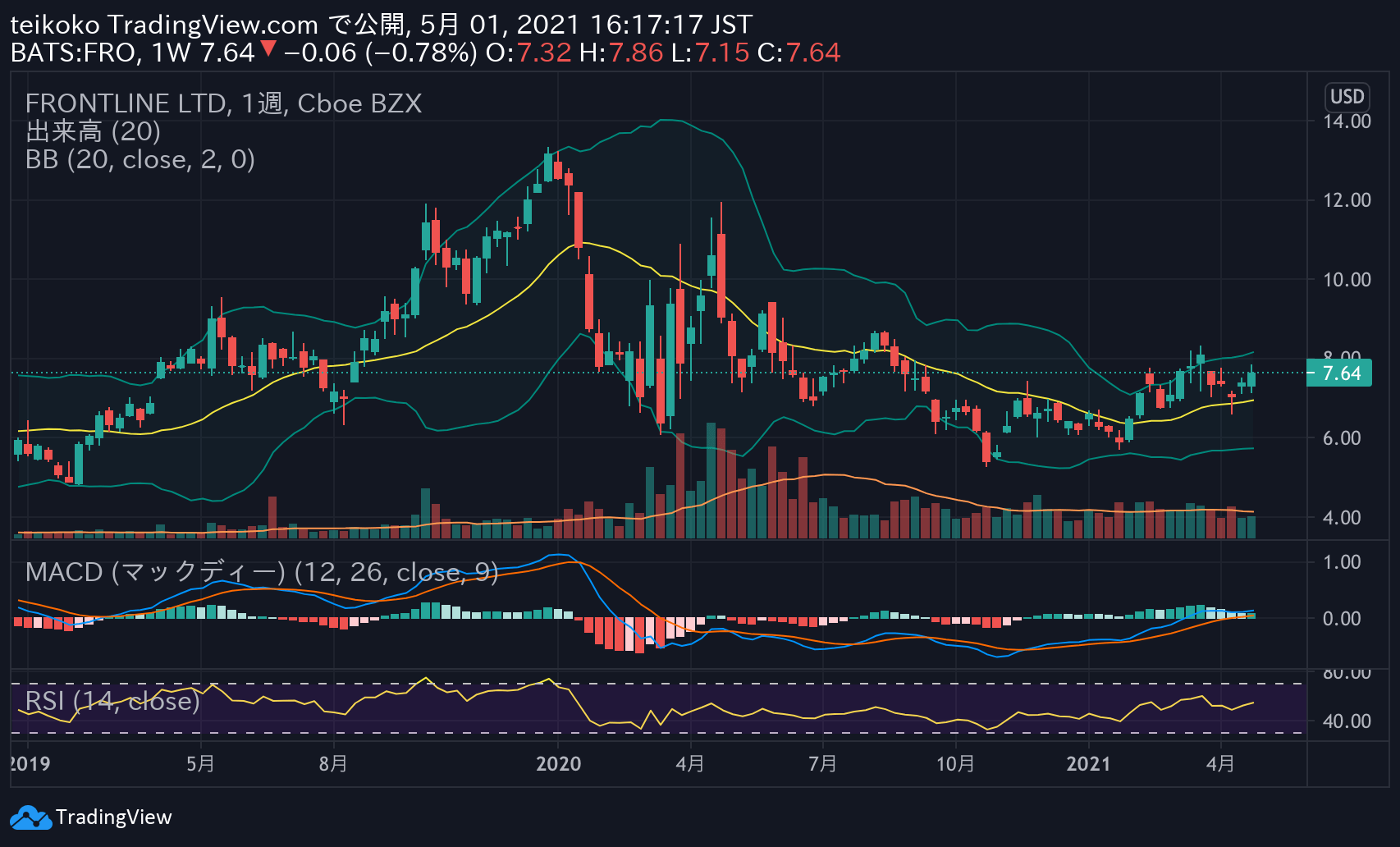 To be exact, it is a Nordic shipping company. The volume is higher than before Corona, but the volatility is getting higher.
Even if you look at it on a weekly basis, the price is moving quite a bit. Originally I bought it because I wanted to keep it for a long time, so I plan to keep it as it is.
Stocks held in Asia
TIMAH TBK PT(TINS)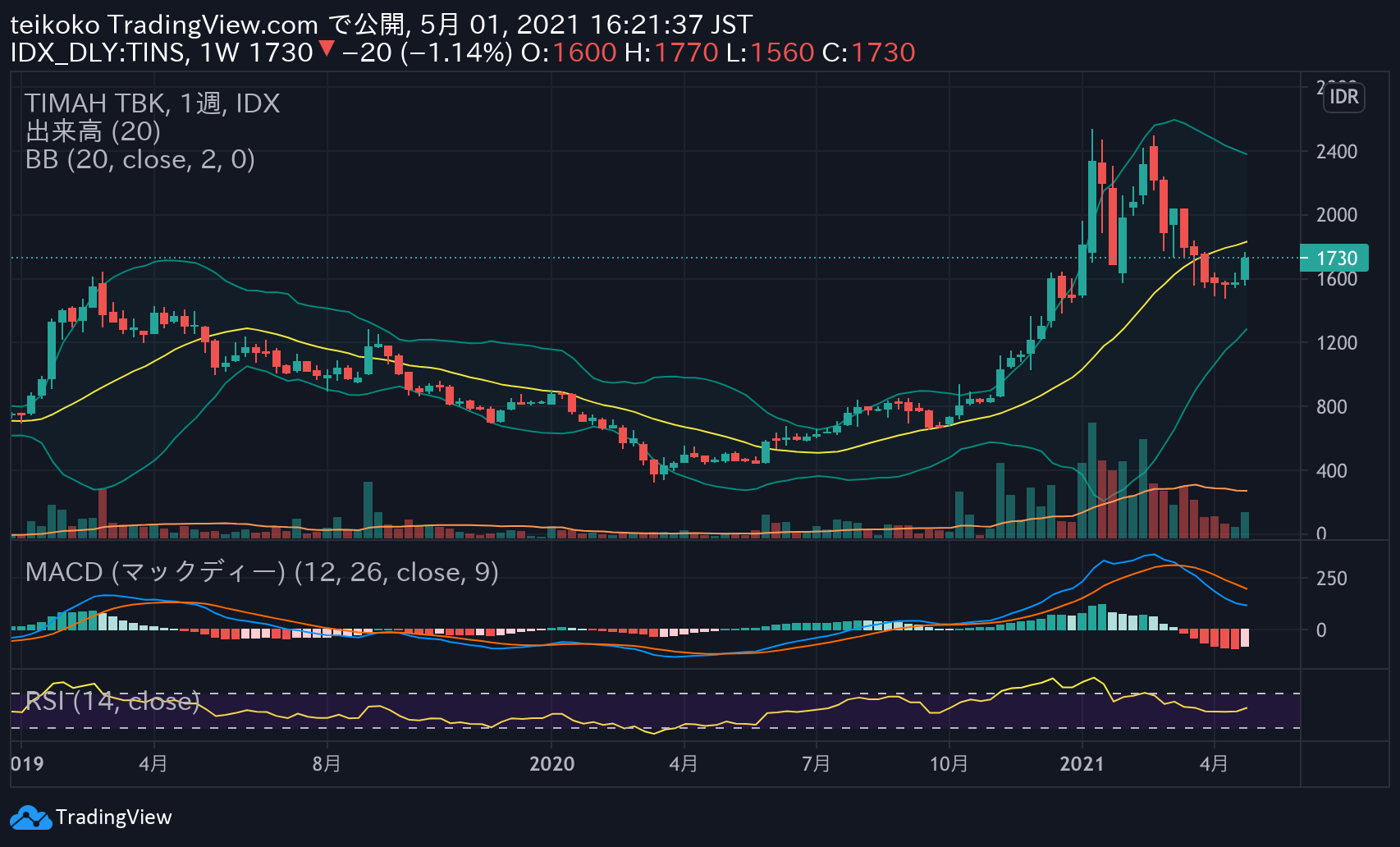 Indonesian resource stocks also appear to be on a recovery trend. Maybe I should buy more now?
Vale Indonesia Tbk PT(INCO)

Here too, the stock price has returned as the nickel price has turned upward.
RESOURCE ALAM (KKGI)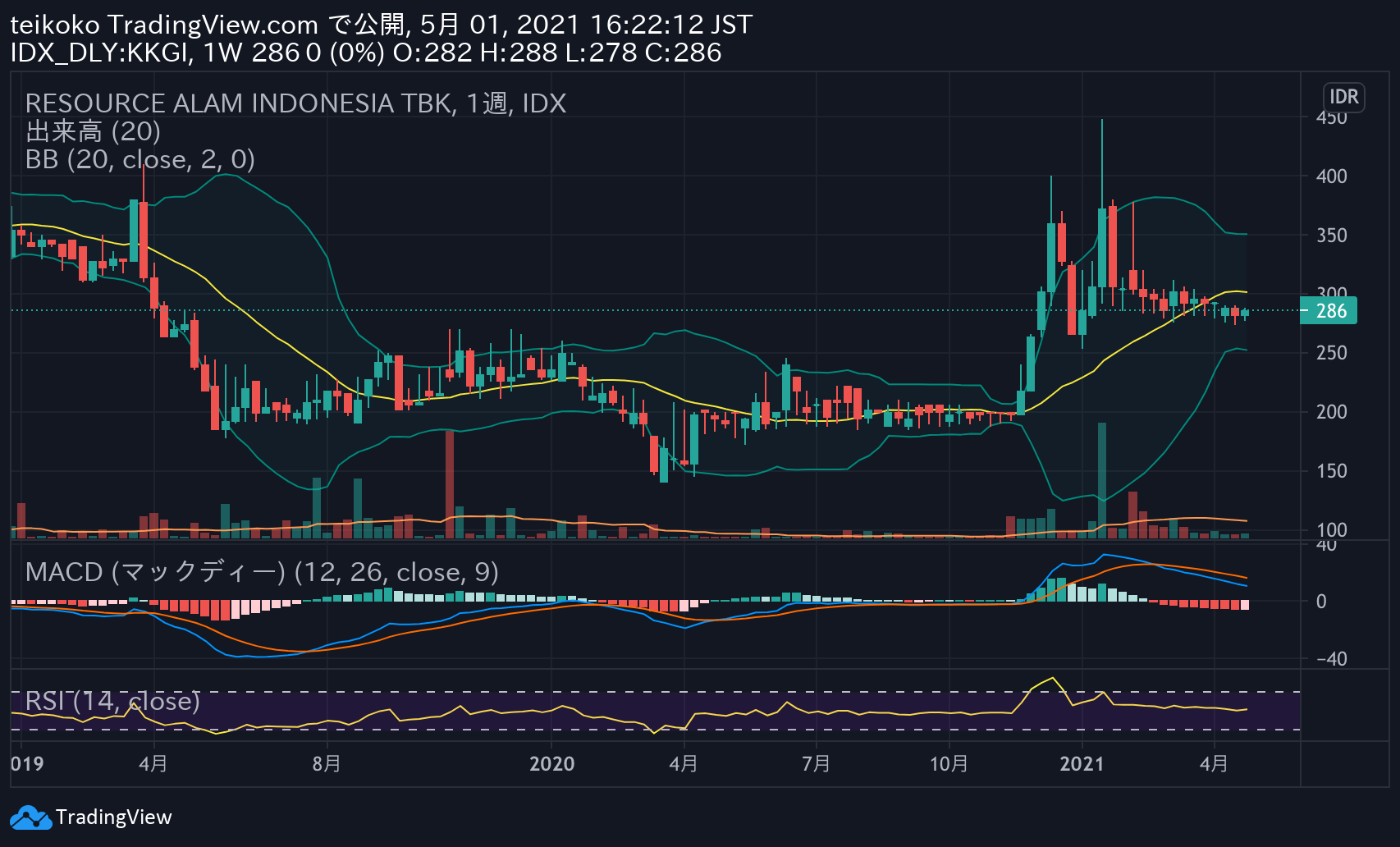 It's completely flat. However, it feels like the line that cuts losses is not broken.
Softbank(9434)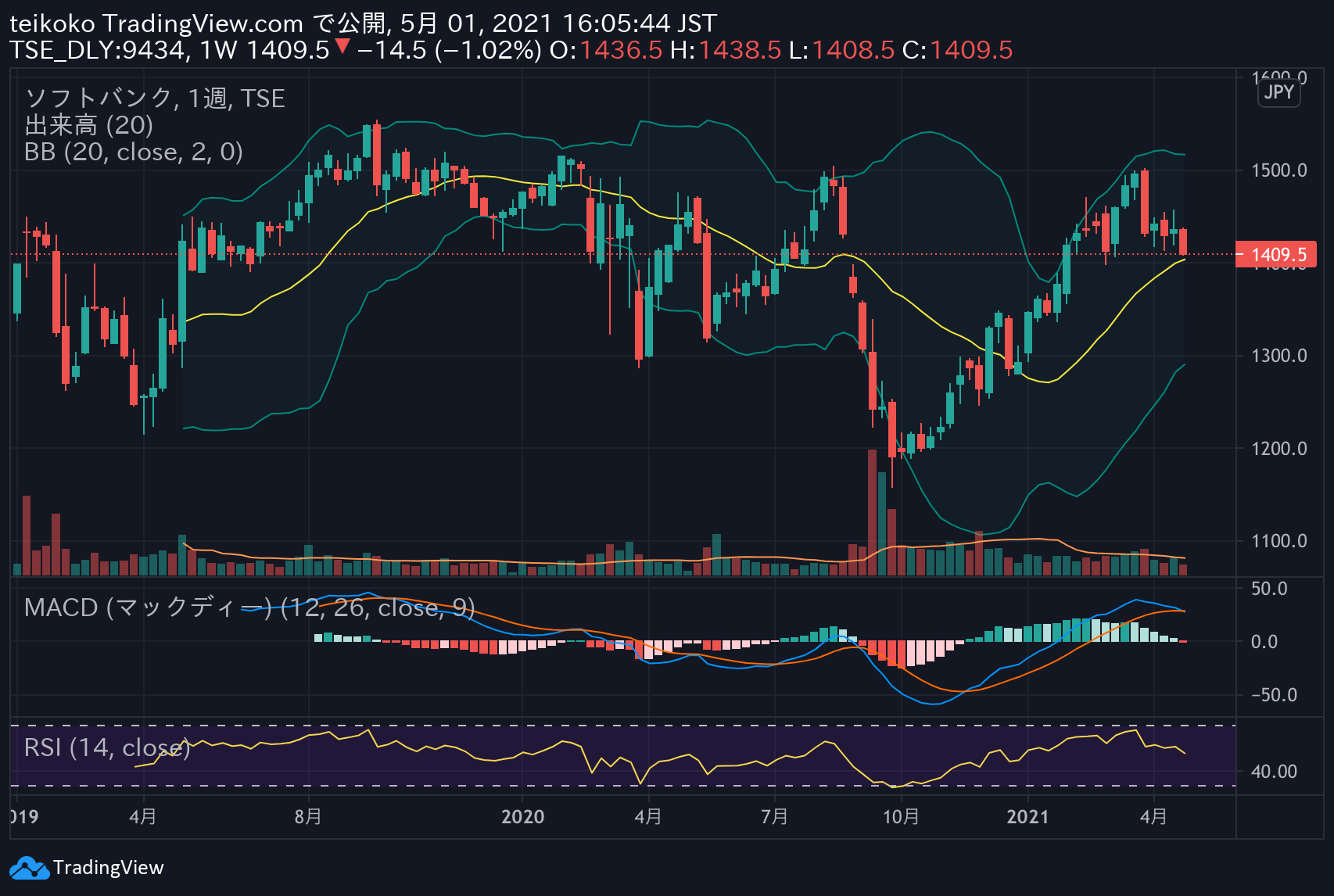 Japanese stocks are owned only by Softbank (mobile).
Not only the mobile phone business but also mail order etc. seems to be doing well. It has dropped temporarily, but it remains as it is.
When I first bought it, I was thinking of selling it at 1490, so I'm worried.
Summary
There are many companies that settle their financial statements soon, so I would like to be able to analyze the financial statements when the financial statements are announced.
Right now I'm paying attention to Credit Suisse Group ADR (CS), but I haven't bought it yet.
I will look at the chart for a while and think about buying it.