It's April!
In February and March, tech stocks and healthcare-related stocks tended to decline, but there are signs of recovery.
You should continue as it is.
However, some stocks are flat, which is a problem.
From March to April, assets increased slightly to + 3%. I had the impression that it went down quite a bit, but overall it seems that it went up a little. The impact of exchange rates may also be large.
U.S. stocks
Palantir Technologies(PLTR)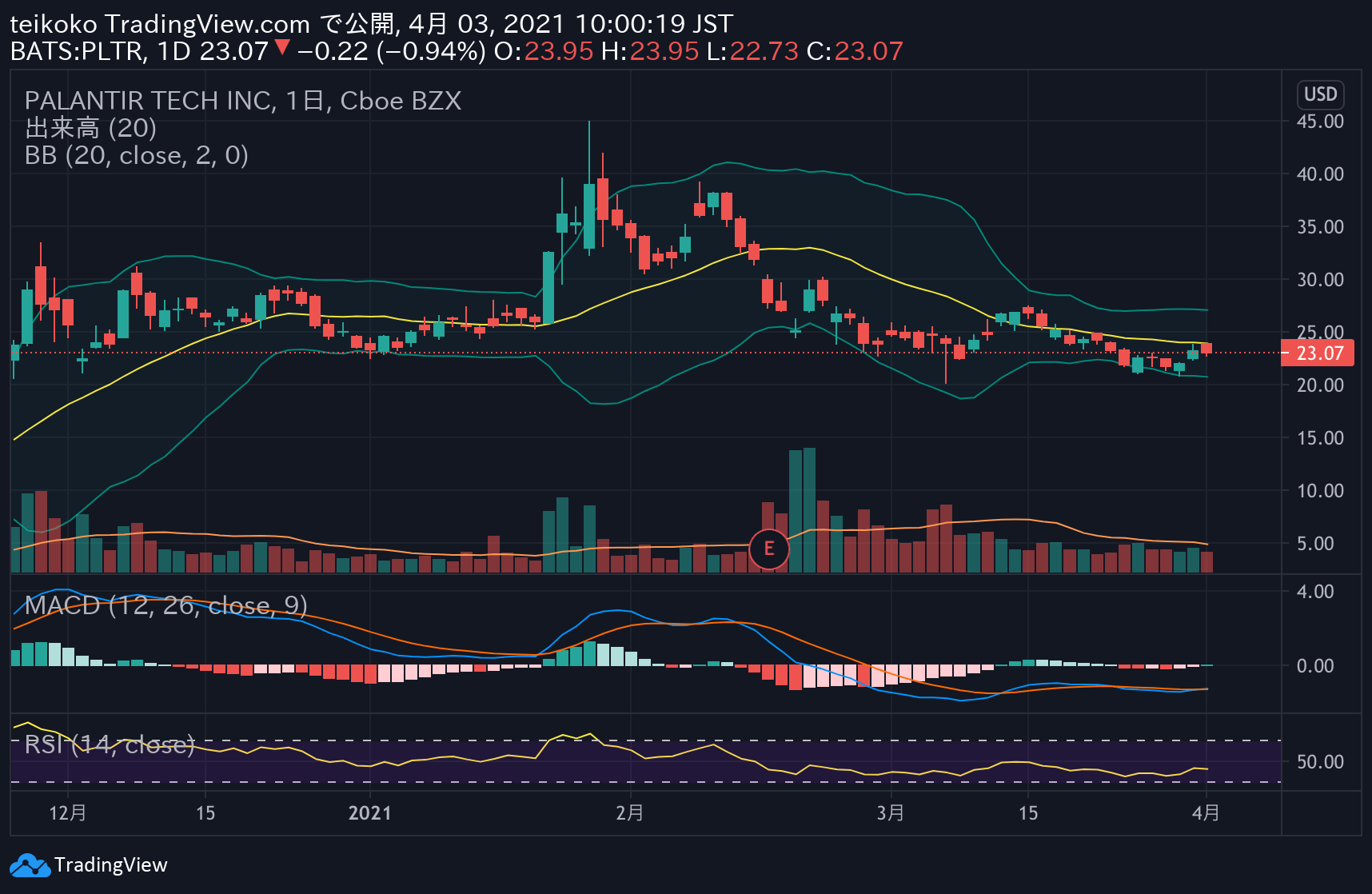 There are no major changes, but there are many articles in the United States, and it seems that they are drawing attention.
The price has returned to the price when I first bought it, but once it has risen 100%, half the profit has been confirmed, so I think it's okay to keep it as it is.
Xpeng Inc ADR(XPEV)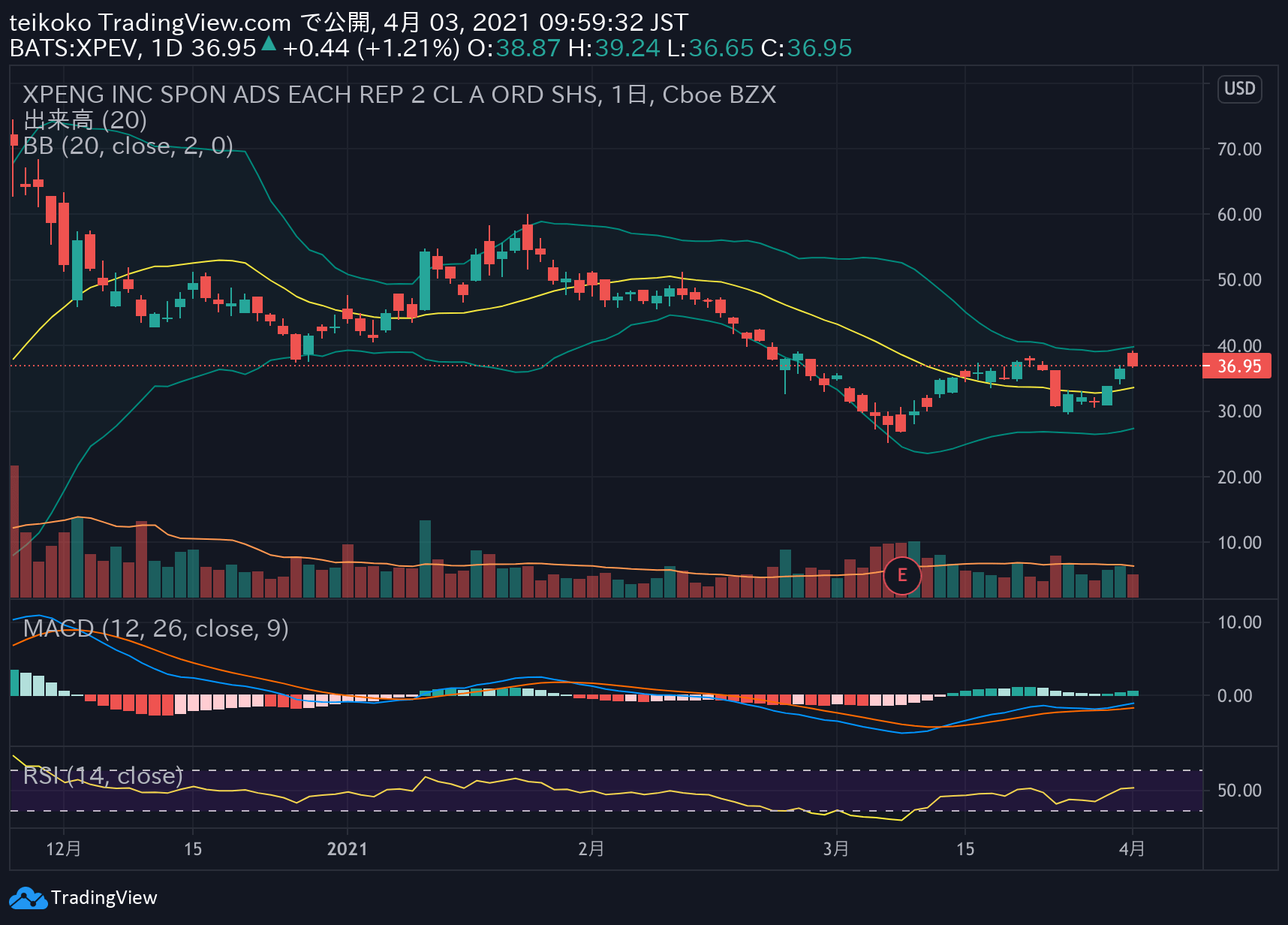 EVs are on a recovery trend, but I'm a little worried about Chinese stocks.
## From the article
The 5,102 vehicles delivered in March 2021 increased 384% year-on-year and 130% month-on-month.
In the first quarter of 2021, 13,340 vehicles were recorded quarterly, an increase of 487% over the previous year.
##
The auspices seem to be good.
XPeng Announces Vehicle Delivery Results for March and First Quarter 2021
I'm also curious about the following articles about Chinese companies listed on the US market, but have they been factored into the stock price?
Chinese tech stocks slump as U.S. SEC begins rollout of law aimed at delisting
RLX Technology Inc ADR(RLX)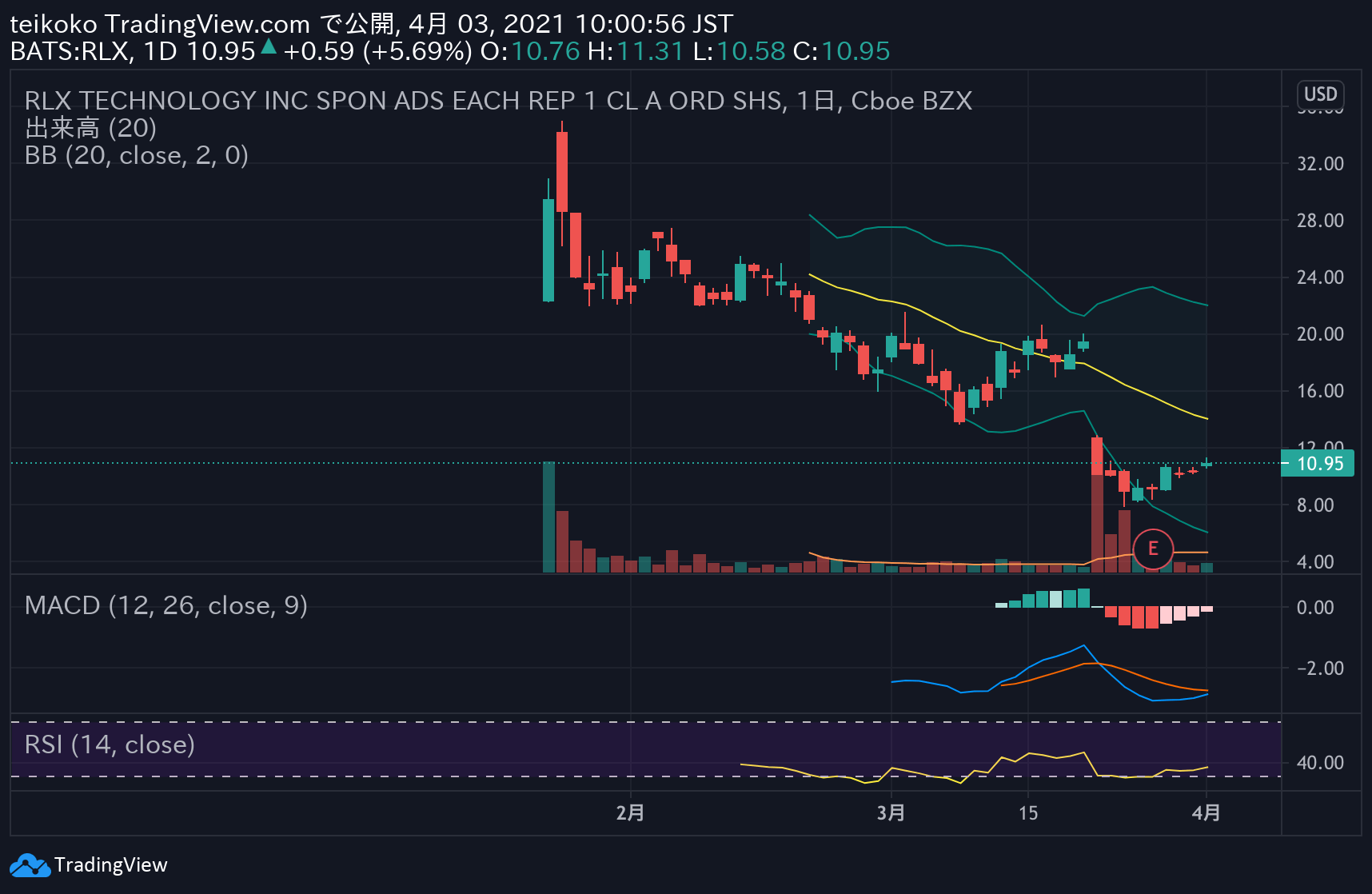 It's down here. Since there is a slight possibility of increase, I will keep it as it is.
I wanted to buy it at this price.
Like the XPEV above, it's a Chinese company, so I'm curious.
Tilray Inc(TLRY)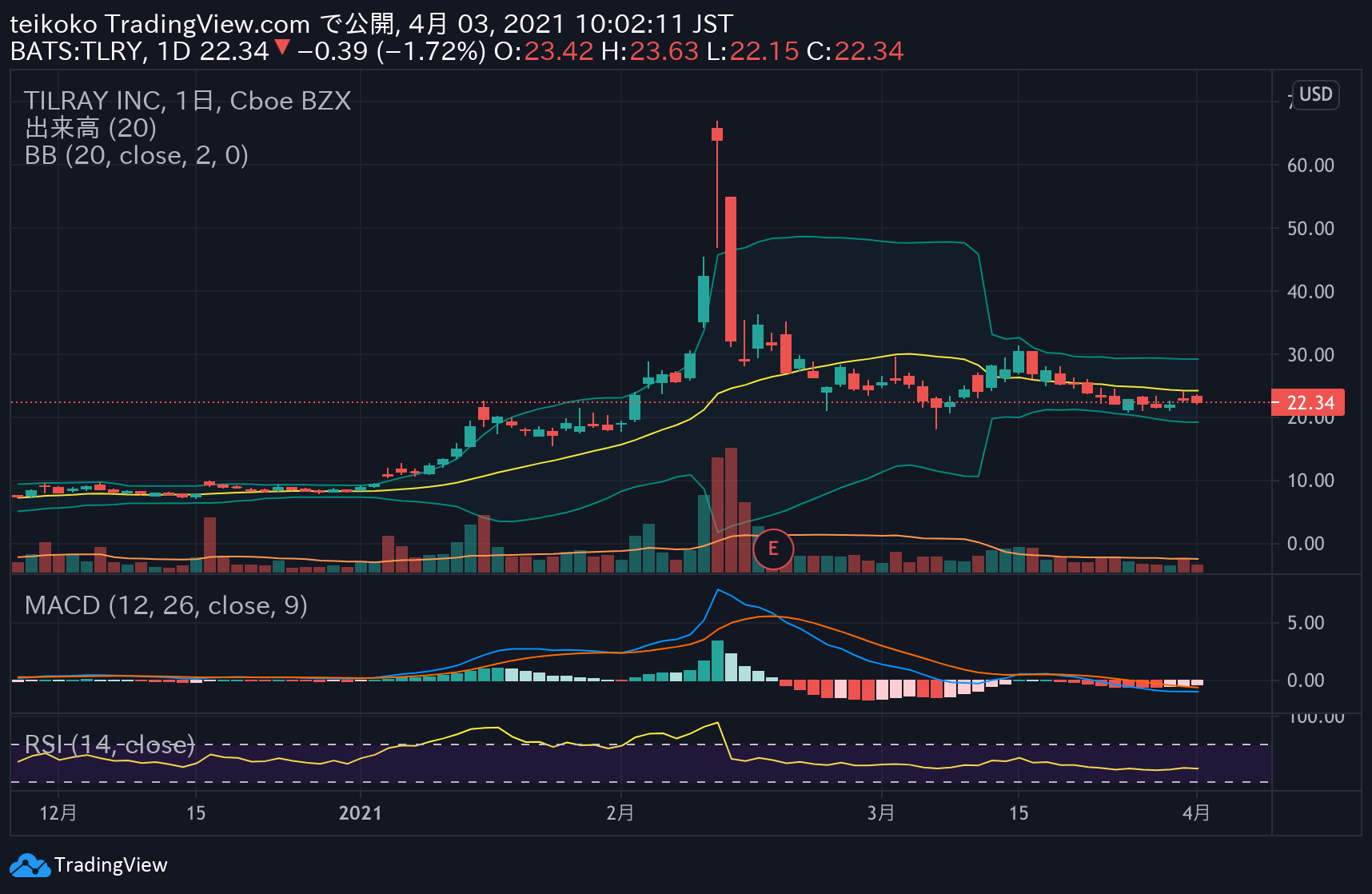 This also stopped lowering, but it is flat.
Frontline Ltd(FRO)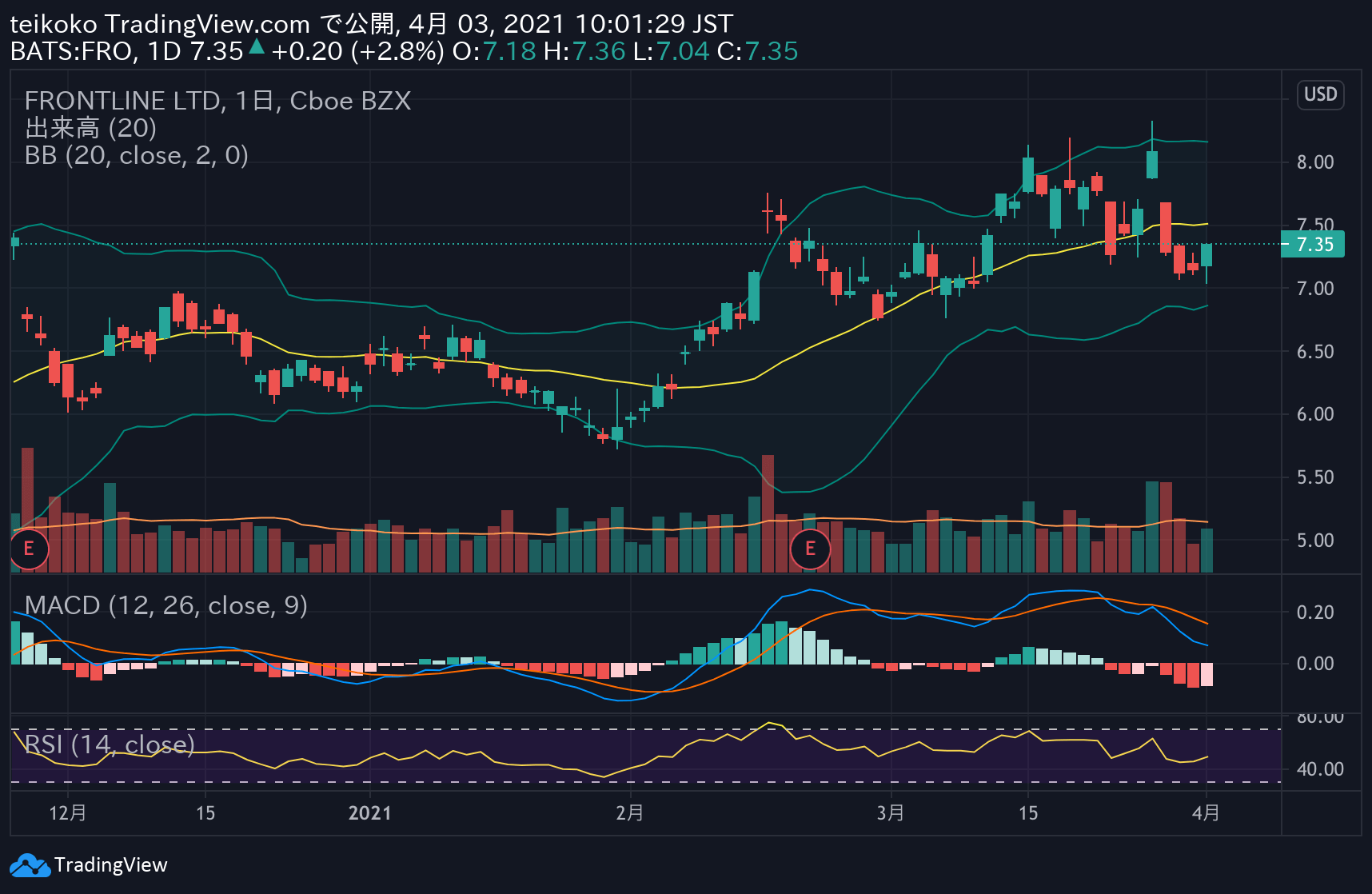 Somehow, the price movement has become fierce. Is it because oil prices are not stable due to the accident on the Suez Canal?
However, there is no reason to sell it, so I wonder if I should keep it as it is. I also want to make a profit.
Summary
From next week, I will move the stock again.
Right now, I'm thinking about diversification and want government bonds or gold-related stocks.