It's mid-May 2021.
I had a stock that I couldn't lose cut in February, March, and April, but I took the plunge and sorted it out in early May.
I would like to invest in something else.
The specific brands are listed below.
Xiao Pen ADR (XPEV)
RLX Technology ADR (RLX)
Advaxis (ADXS)
Tilray Inc (TLRY)
I was very worried about XPEV, but I sold it. If it looks good, I can buy it again.
U.S. stocks not sold
Palantir Technologies(PLTR)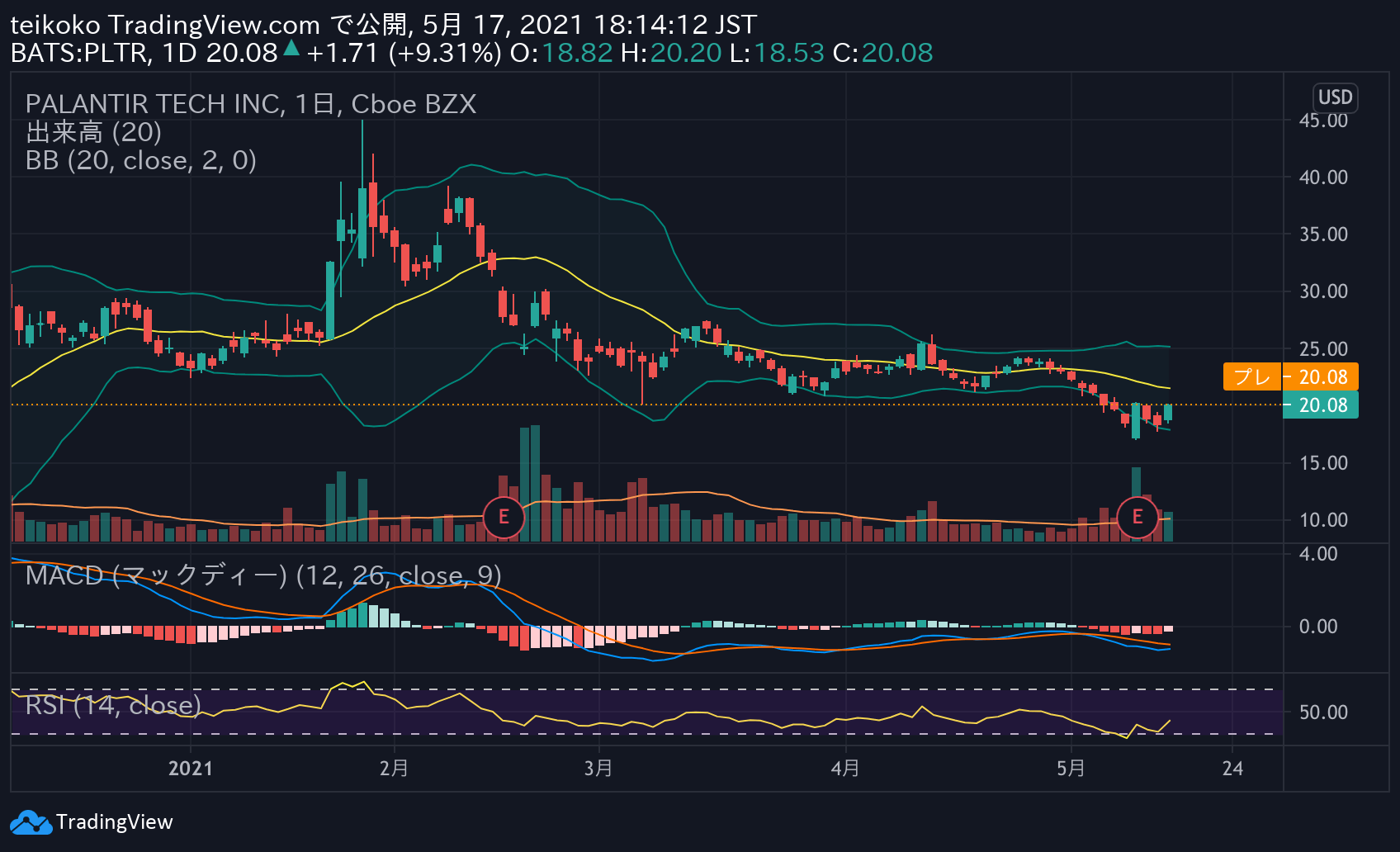 Once it went up 100%, it hit half, but it's cheaper than the initial bid price.
PSR is a fairly high number, but I still have it.
Summary
It's been almost a year since I started investing.
From this month or June, I decided to buy Cryptocurrency and opened an account.
Today, all Cryptocurrencies are down. I would like to add it to my assets at the right time.