It's mid-April 2021.
It seems that the stock market has been low since February.
I'm slowly raising and lowering it.
Some of my stocks have gone down, some have gone up.
Corvid-19 is expanding in the world again, and mutant strains are spreading, so it is difficult to settle down.
Stocks added this month
Barrick Gold Corp(GOLD)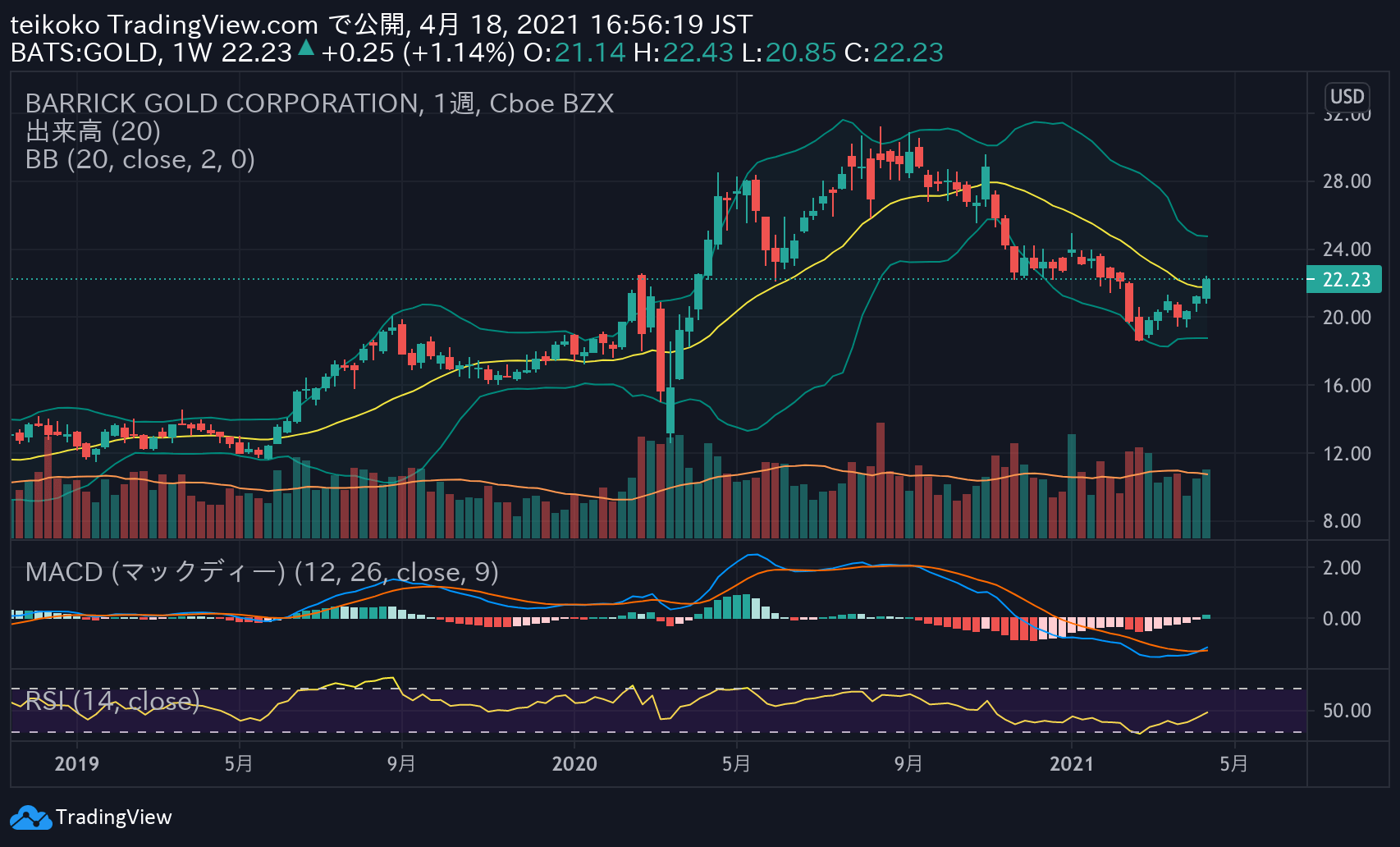 I thought I'd buy gold, but somehow I made it a gold mine stock.
The correlation of price movements is close to gold.
Below is the gold chart.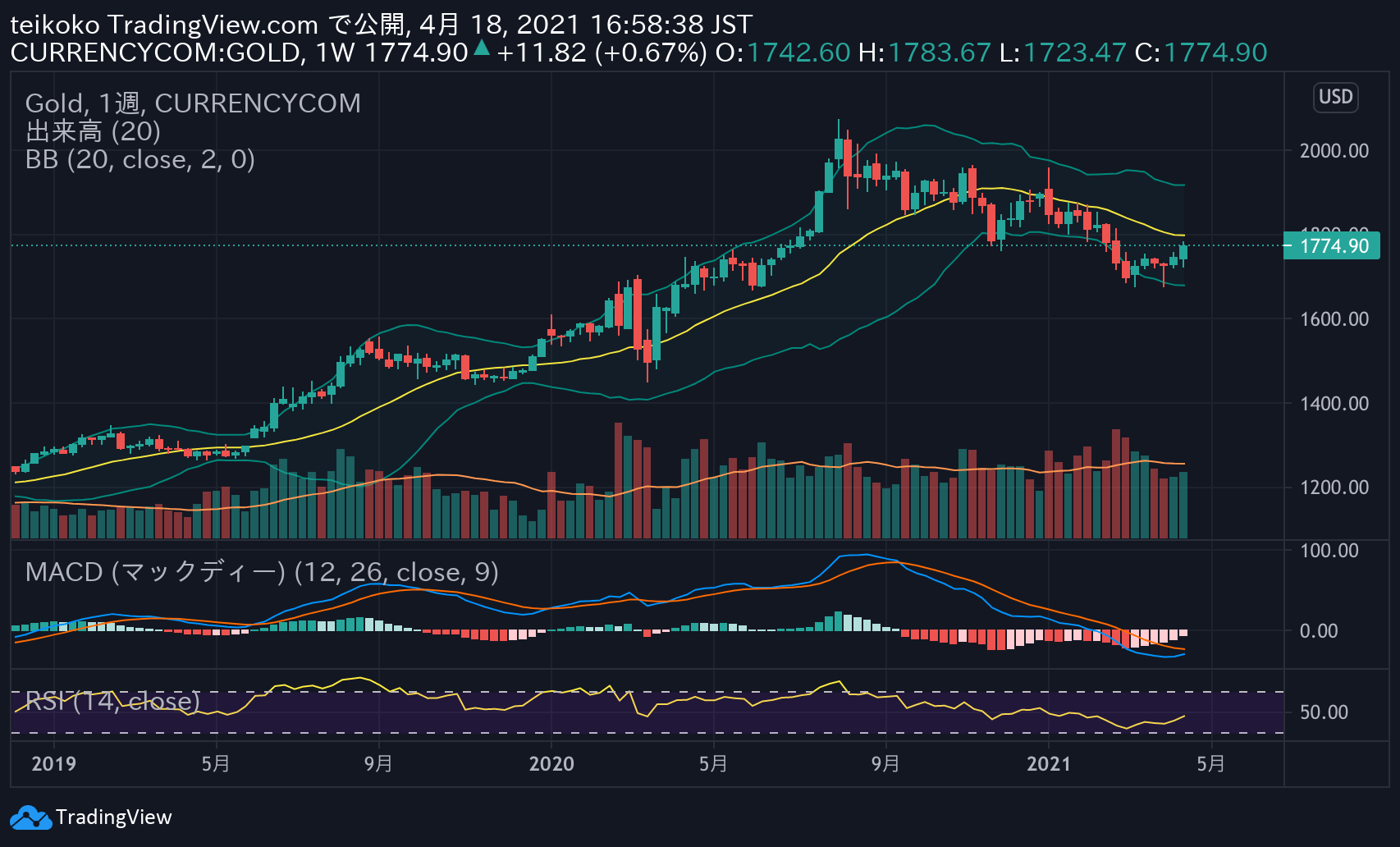 I compared it on a weekly basis.
On a weekly basis, it still looks like it is in a downtrend.
I'm wondering if it can break through the 1790 line on the gold chart, but if it can't break through, I'm thinking of selling my position early.
If I can break through, I wonder if I can keep it for a while.
Other impressions of this month
COINBASE has become a hot topic since it was listed.
As for virtual currencies, the number of virtual currencies handled by virtual currency trading apps is increasing, and the movement is quite intense.
Young people these days don't know much about stocks, but it seems that there are many cases where they are doing cryptocurrency trading.
When her showed me the app, it was convenient to be able to trade very easily.