Half of February is already over.
This month, the soaring prices of Bitcoin-related stocks are amazing.
I missed the train. Sorry.
All the stocks I bought this month are out of order. Mid-February I would like to comment on the slumping stocks in what is called a bubble.
Bad stocks in mid-February
Palantir Technologies(PLTR)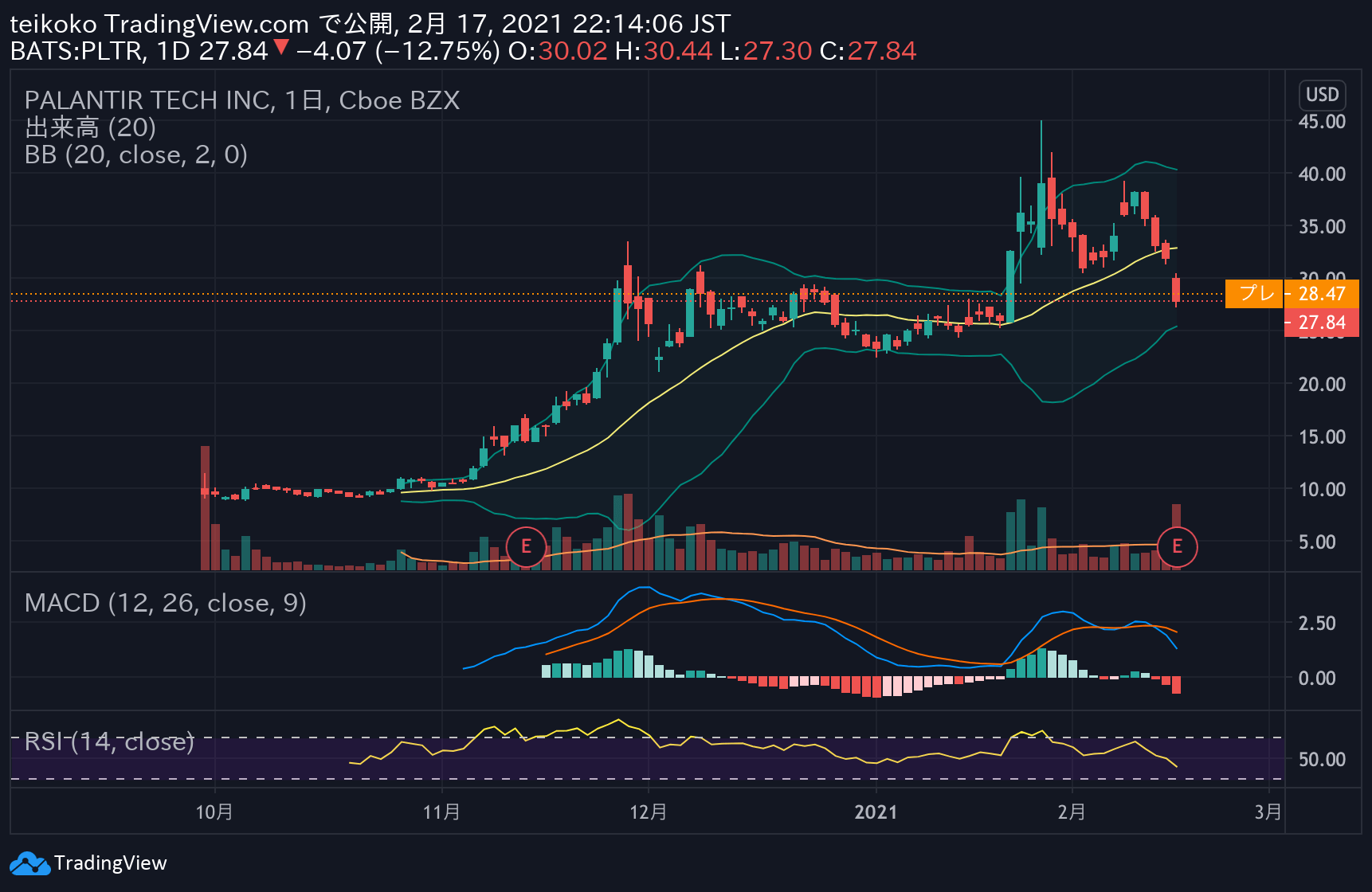 Technology is currently down overall, but Palantír has a poor outlook after the settlement, and I think it is directly linked to the stock price.
For me, isn't it buying now in the long term? I think. I will be patient with it until the end of March.
XPENG INC ADR(XPEV)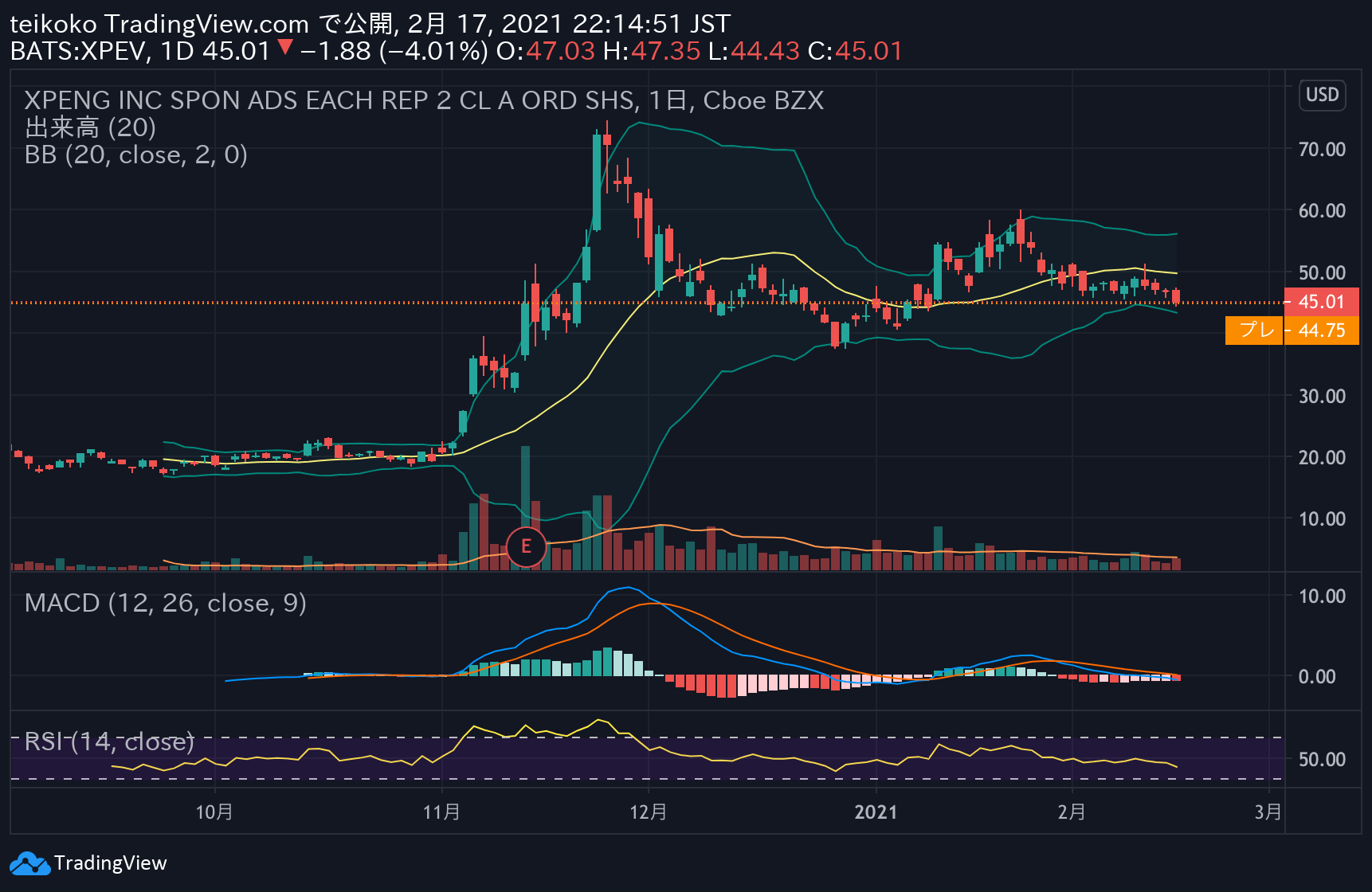 It's an EV maker. This is also continuing the downtrend. Will the stock price return in the long run?
If I have another stock I want to buy, I will sell it, but be patient.
RLX technology ADR(RLX)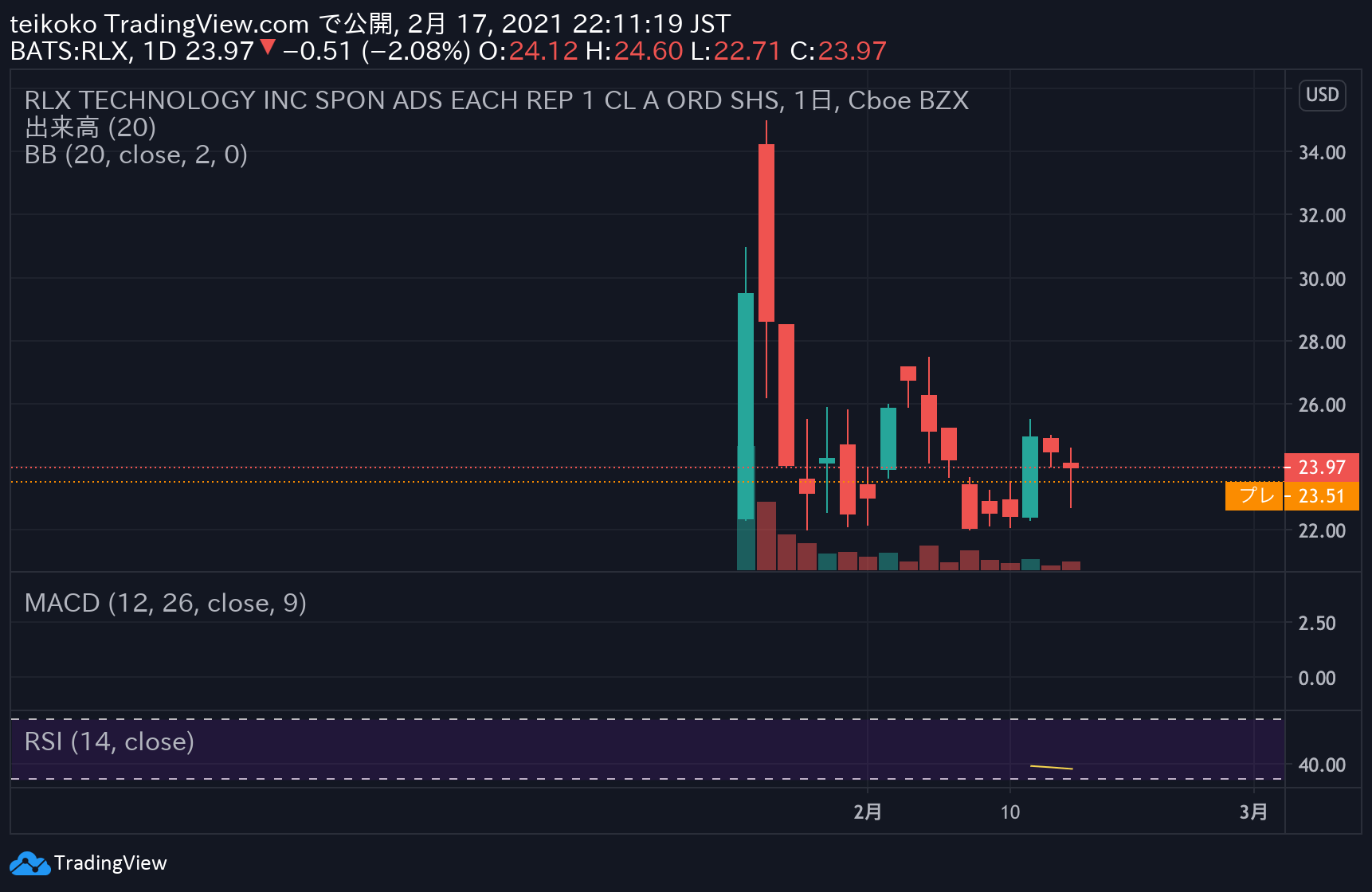 It's an electronic cigarette maker. This is higher than the price I bought, but it seems that there is no major factor for the stock price to rise now.
Wait for a while for all three. I'm going to survive in March and April with the feeling of "not moving, like a mountain".
Although it is said to be a bubble, the stocks held are not growing, and the lawn next door is blue and it is painful.
Strong stocks in mid-February
Frontline(FRO)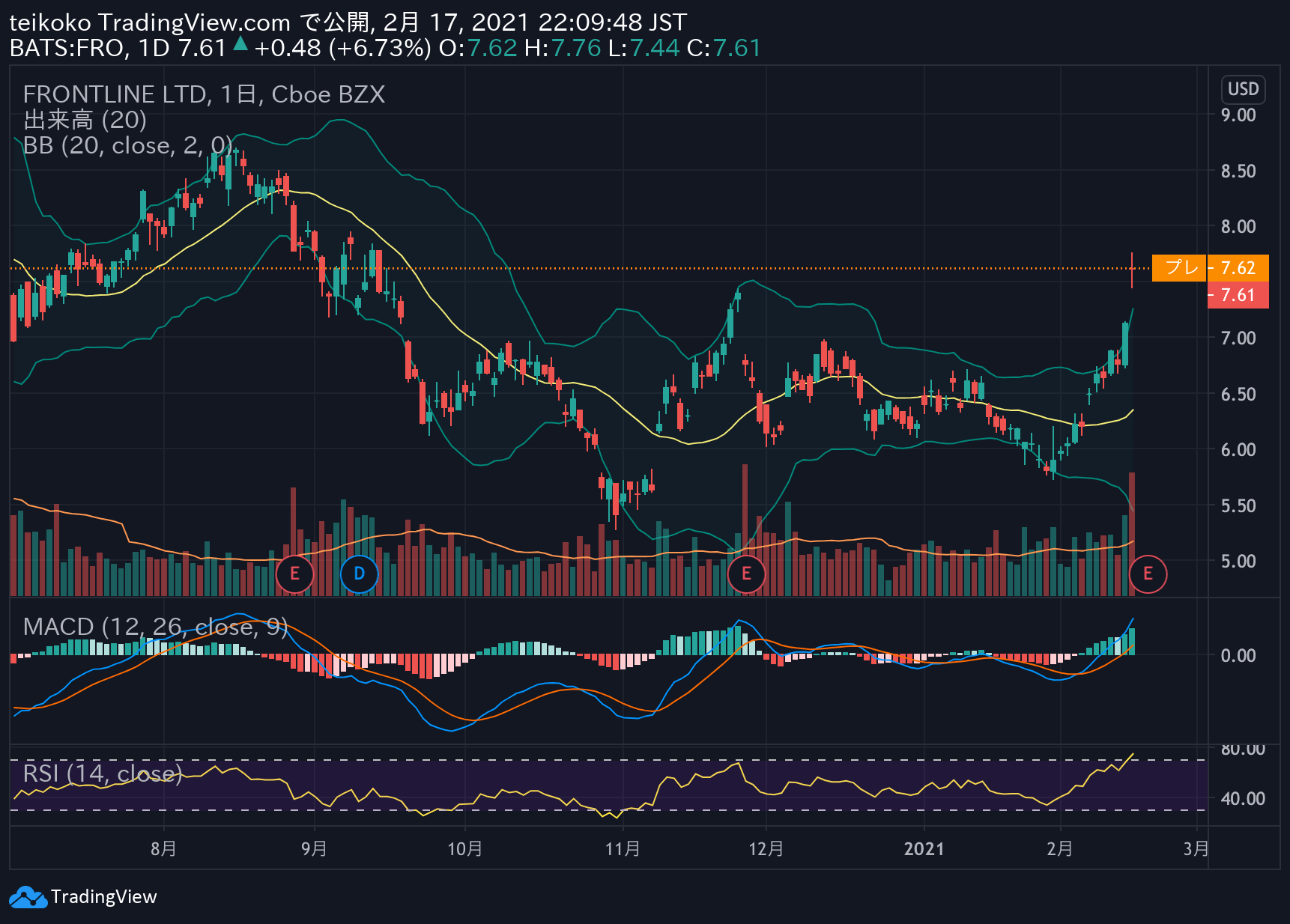 Somehow, it is a brand I bought for dividends. This stock, which is shipping, is also doing well, probably because the price of crude oil is rising. Anyway, I thought I'd hold it until I got a dividend, so I'm glad that the stock price went up.