In November, the stocks I have went up in good shape!
In particular, Uber Technologies (UBER) and NIO Inc ADR (NIO).
However, at the beginning of December, I cut the loss with NIO. Still, assets are positive.
At the end of November, NIO confirmed the profit, but after that, I wanted it and bought NIO again.
Nio Inc ADR (NIO)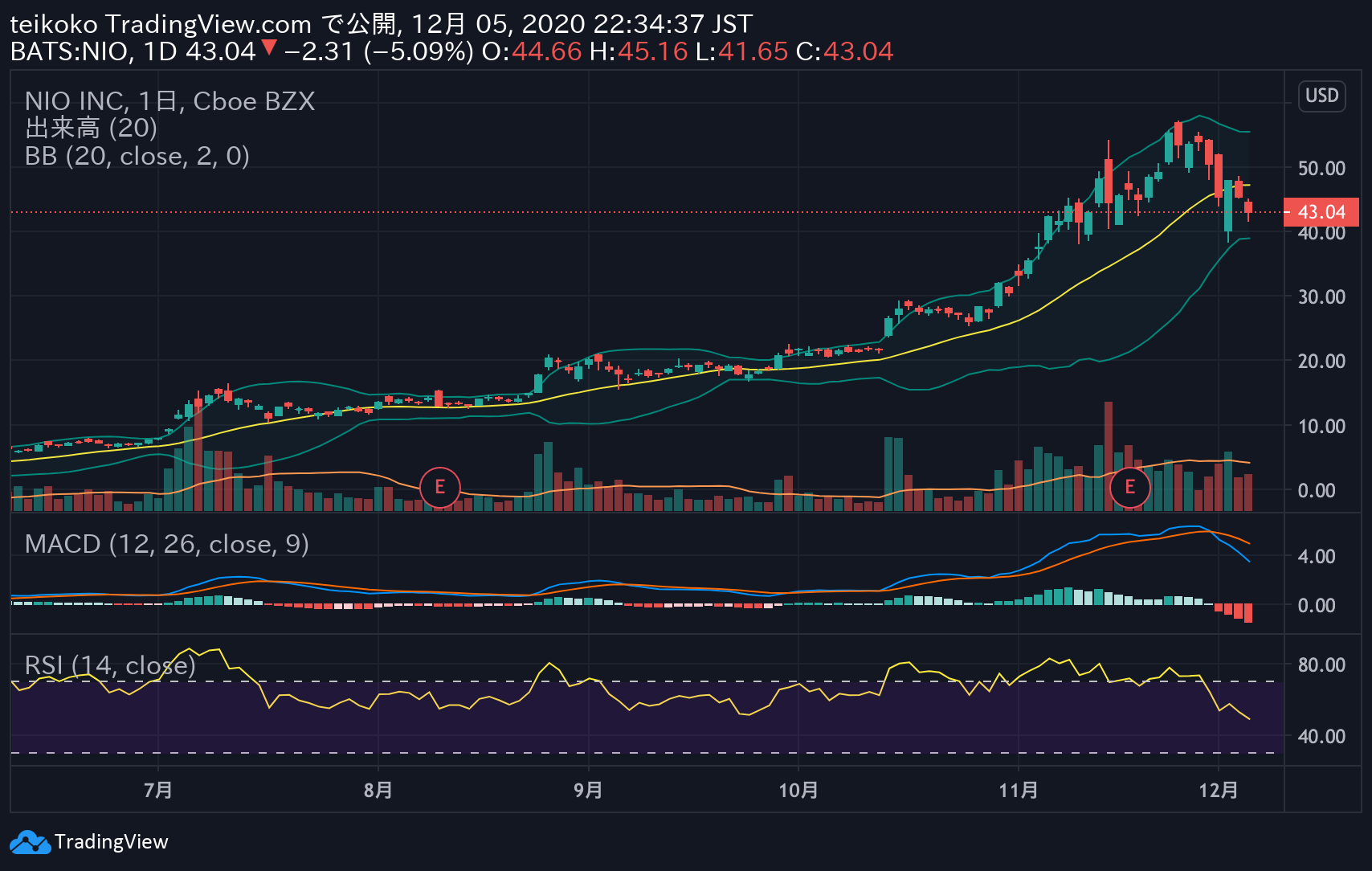 As you can see, as of December 5, we have lowered the rave reviews. "I want it after all" is because I thought that the price of the future would go up more, but it is a loss cut caught in the downtrend.
But when it gets cheaper, I'll buy it again. Probably.
UBER continues to hold it. Japanese stocks have not moved much since the last blog, but I bought cheap stocks such as Medlex and Broadmedia with surplus money in the NISA.
U.S. Stocks Currently Held
The results in November were good, so I bought various things at the beginning of December.
I want to excavate a strange place for a while. I wanted to challenge new investments, so I challenged "penny stocks".
"Penny stock" is a cheap stock to put it simply. A stock that, like value stocks, simply has a low stock price.
I tried various things, but I bought it because there was a stock who was suddenly up in volume this month.
Advaxis (ADXS)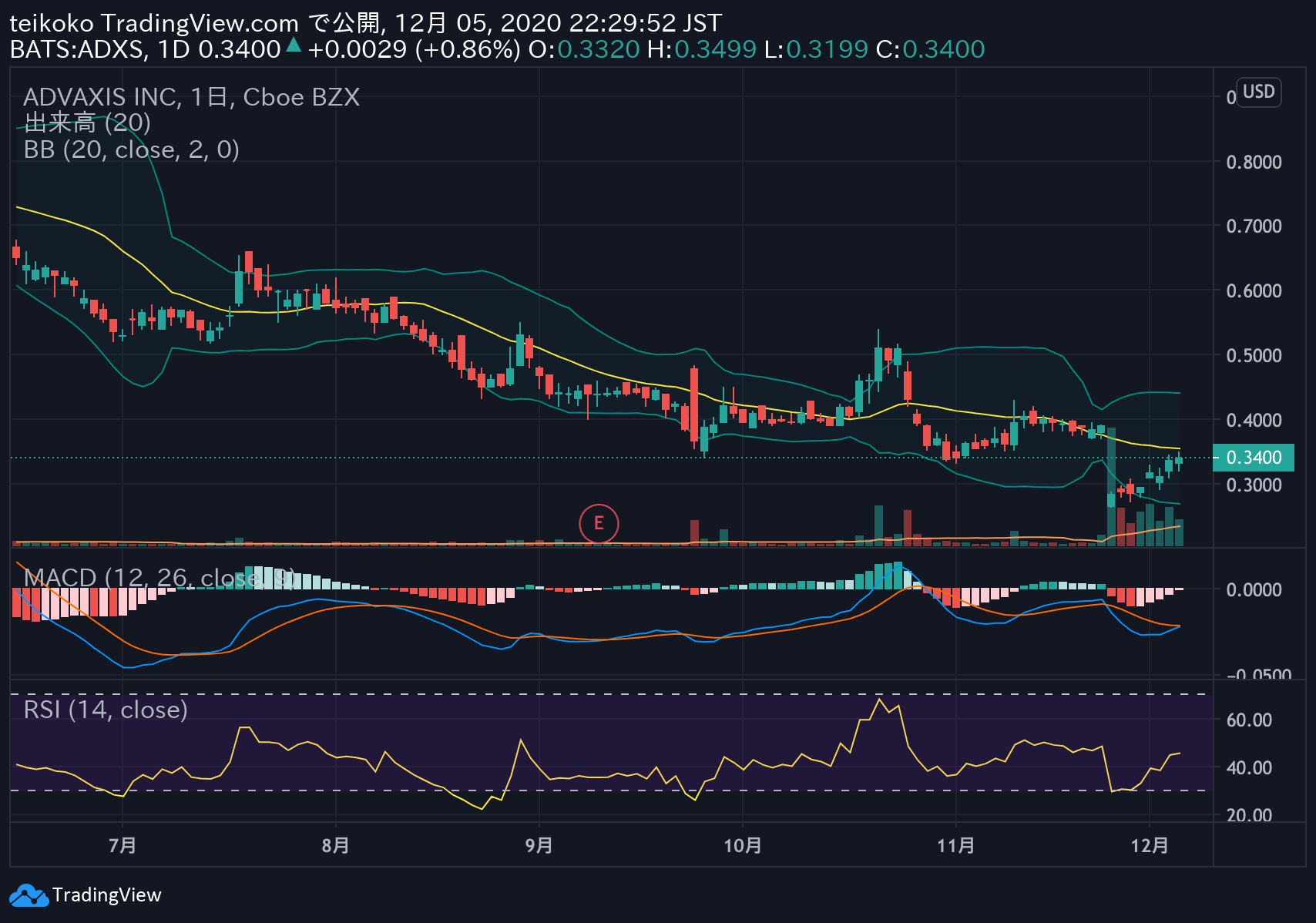 As low as $0.30. For some reason, the volume has increased recently, and I bought it because I thought it would be good because it was gradually going up.
For more information about the company, please check the data in marketchameleon.
The reason for the increase in volume is that when I checked the news, ADXS made a public offering of $9.2 million at a stock price of $0.30.
The company has no results in the middle of R&D, but is the capital adequacy ratio surprisingly high? For the time being, I bought it because it didn't seem to be a company that seemed to collapse tomorrow. At the beginning of the month, Its price was in good shape.
Uber Technologies (UBER)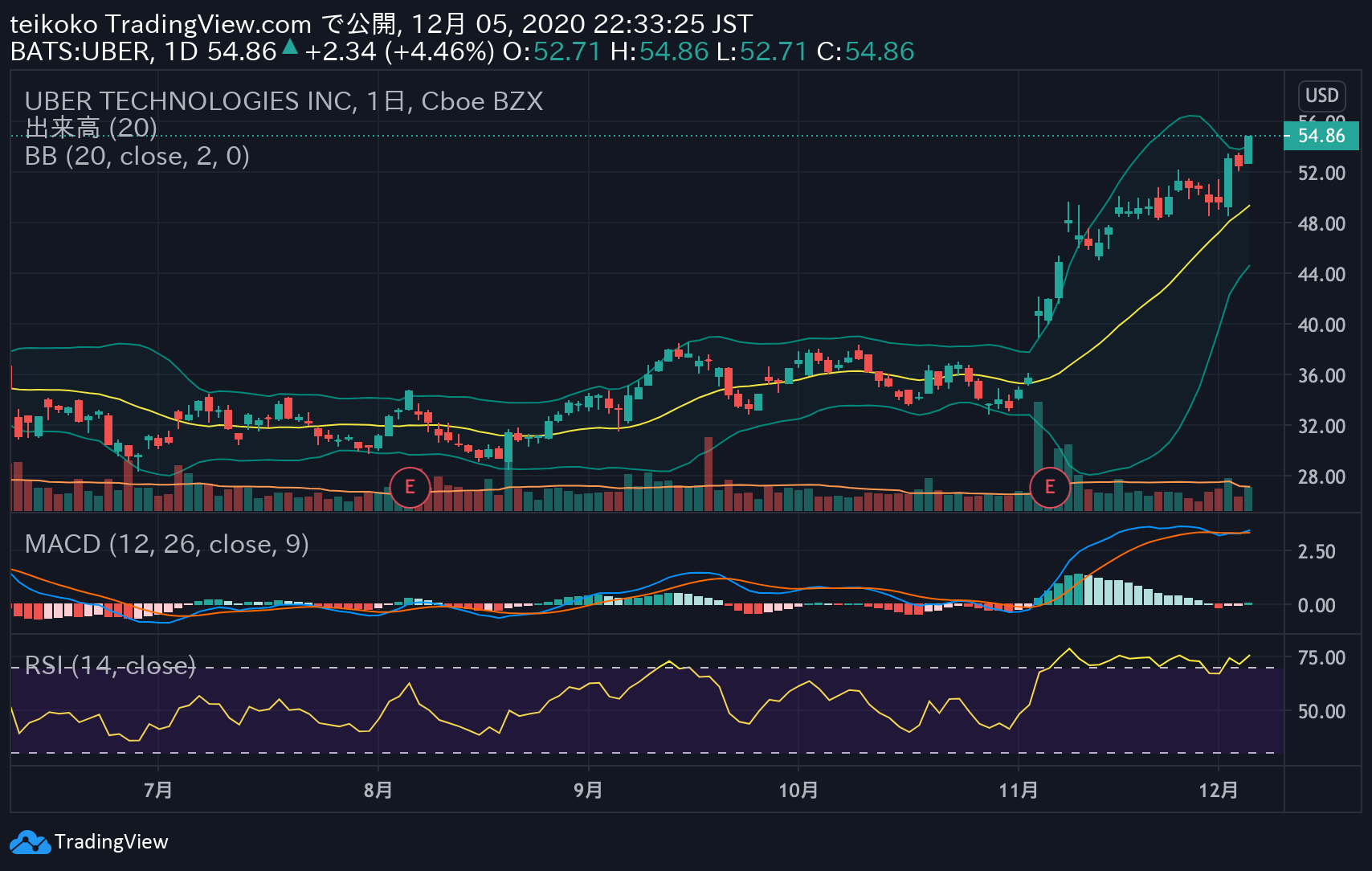 Still in holding. I wonder when to sell it, but in the sense that it is expanding globally, it is likely to be affected by emerging countries and the global economy.
In that sense, I think the company will continue to grow after COVID-19.
UBER stocks have a good sense of investing in the global economy.
Palantir Technologies (PLTR)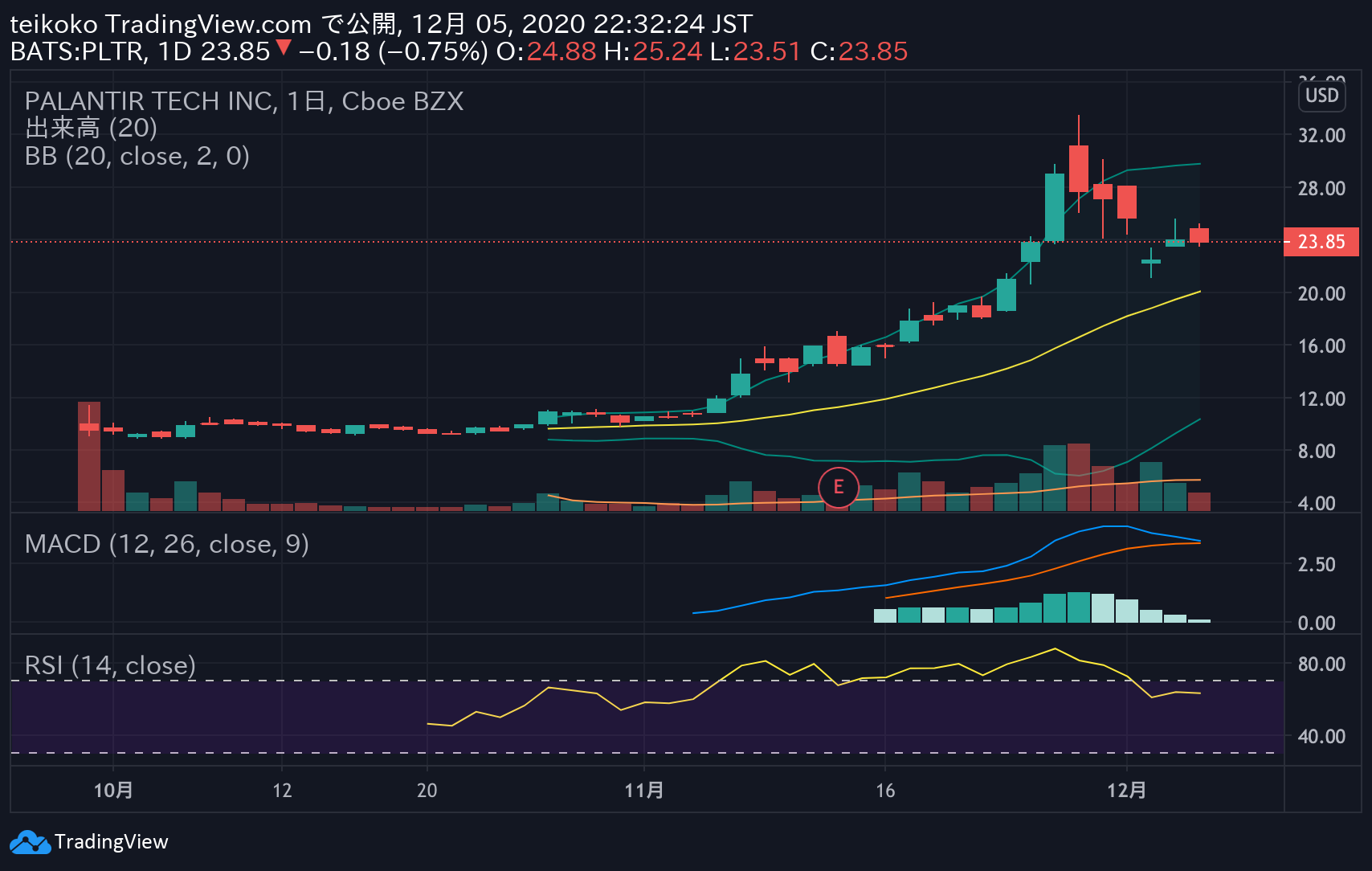 It is PLTR of the rumor. On the day I cut the NIO, I was looking for something to switch because the cash increased, so I just lowered the price, so I bought it. I thought about buying on a downtrend, but I bought it at this price ($21).
Whether it comes out with good luck or bad luck is from now on.
General Electric Company (GE)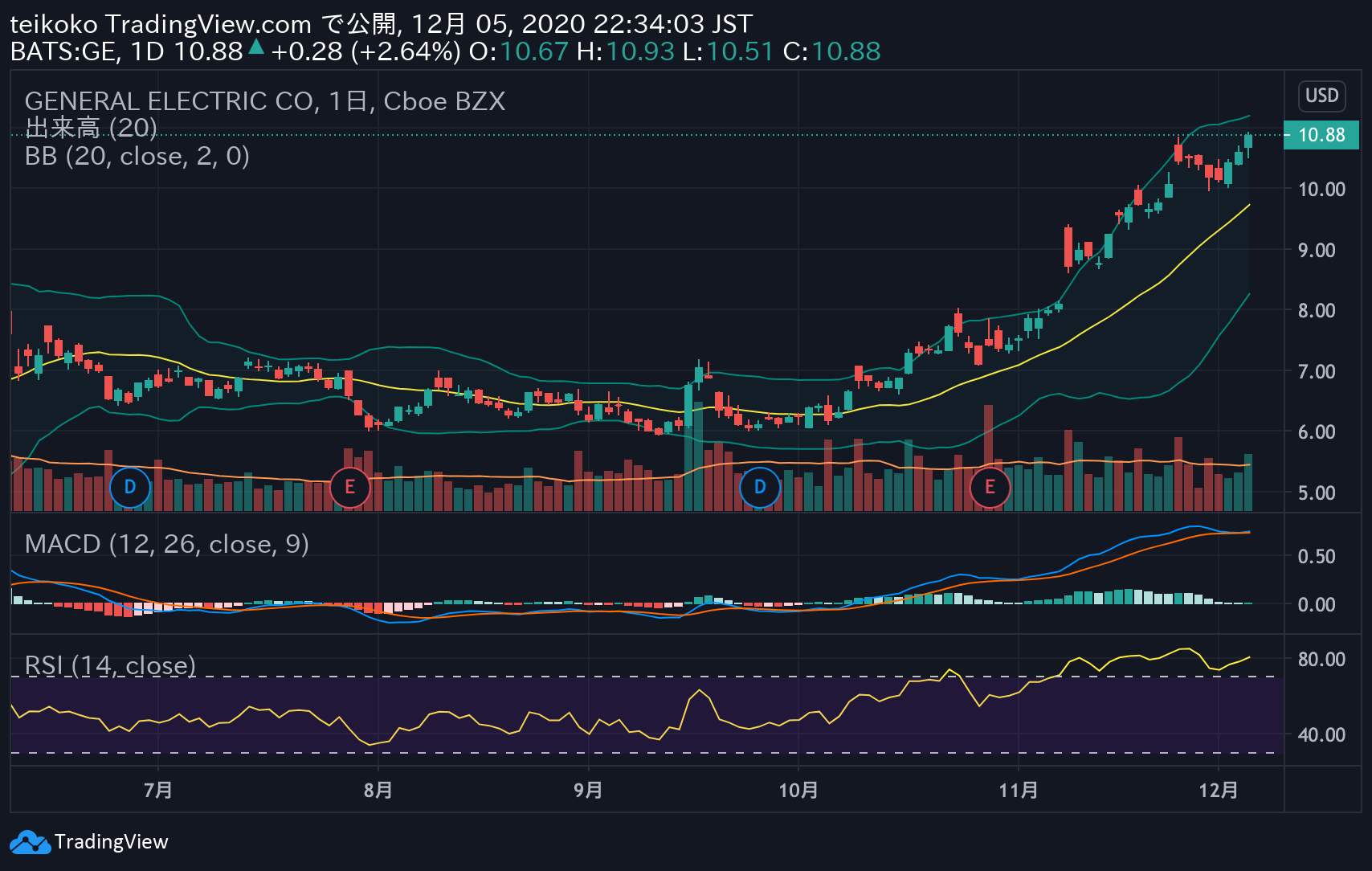 I ended up with this company looking for energy-related stocks. It's not a simple energy company, it's like a company that's in Edison. The price has not recovered until before COVID-19 yet. I want to have it a little longer.
YouTuber Dan Takahashi's new book!
Dan Takahashi, who is always studying with videos, published a new book, so I bought it!
The winning investment technique I learned on Wall Street, I'll give my passport to a billionaire.
There is a lot of knowledge about investment from various analytical methods, including chart analysis. It will be a great learning experience.
When I read it, I realize that there are still things I don't know.
I often analyze U.S. stocks on a site called Market Chameleon, but there are many things that I don't understand the meaning of the data. Next time, I want to establish myself as my learning by writing about it on my blog.
#stock investment