November was a profitable month. (Al not finished yet)
KDDI +10%
Marubeni +20%
SPYD +10% or so
Sold above. There are many stocks that I bought in the long term, but after investing for about six months, I felt that I was not yet at the stage where I could create a portfolio of long-term holdings. There seems to be an opinion that it is good to invest in the dollar cost average method with nisa etc. without thinking, but it does not lead to my own learning, so I will put it on hold this year.
However, at present, there are some stocks that I have with a long-term plan.
Domestic stocks have been neglected recently. In addition to that, I bought an ETF of the Indian index.
"NEXT FUNDS India Equity Index / NIFTY50 Linked Listed Investment"
I watched a video of Dan Takahashi, a YouTuber, and decided to buy it.
This is a long-term stock. In addition, as a long-term holding, I would like to have Japanese stocks that have not yet been sold in the long term.
However, if the price trends as expected, I will sell it.
U.S. Stocks Currently Held
Nio Inc ADR (NIO)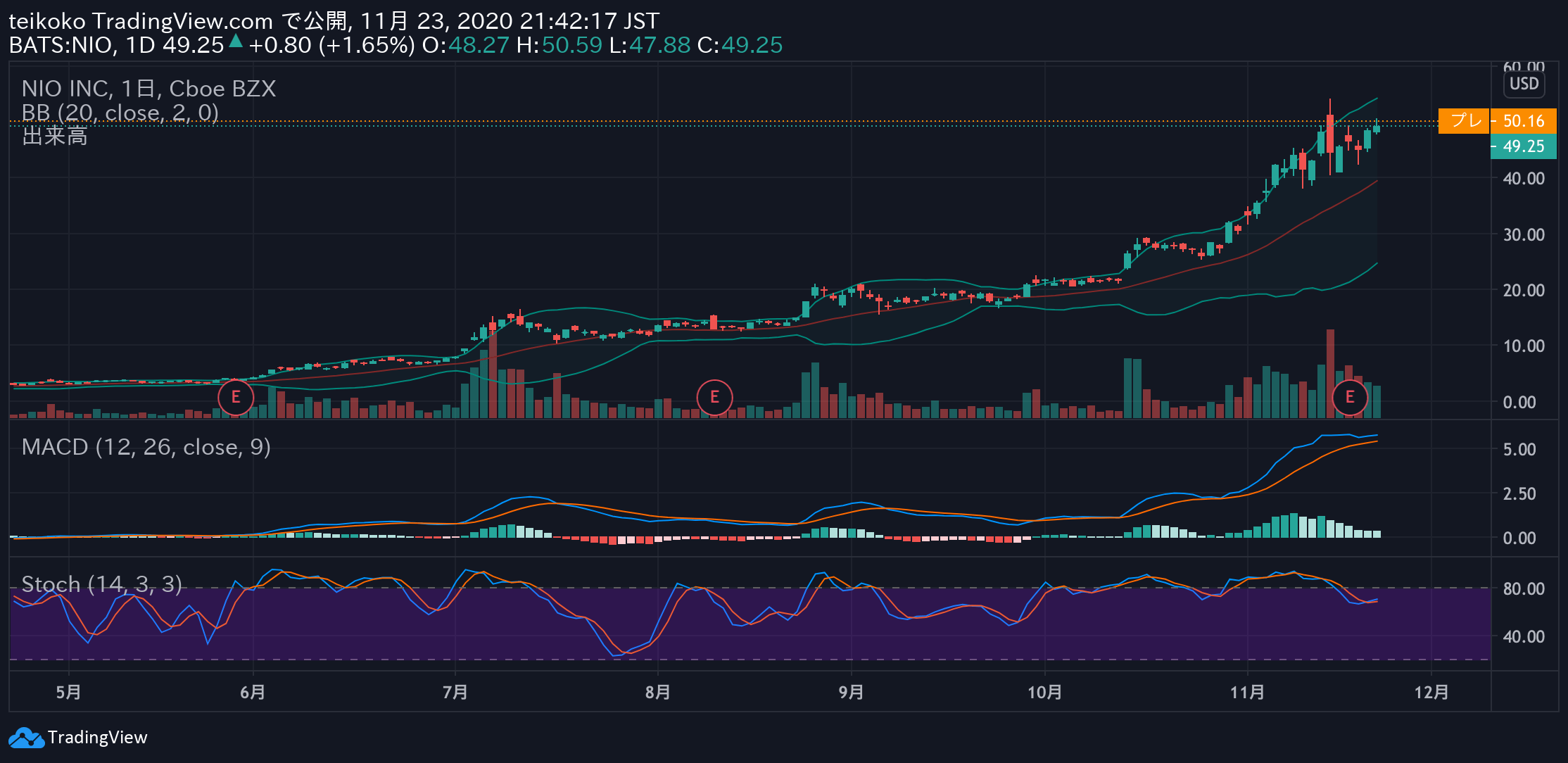 After buying it, the price fluctuations were so severe that I was wondering if I should sell it several times. However, it is held as going up in the future.
Stock prices are inflationary in response to actual financial results, so there are concerns.
I bought it for about 39$, so it's good enough performance.
Uber Technologies (UBER)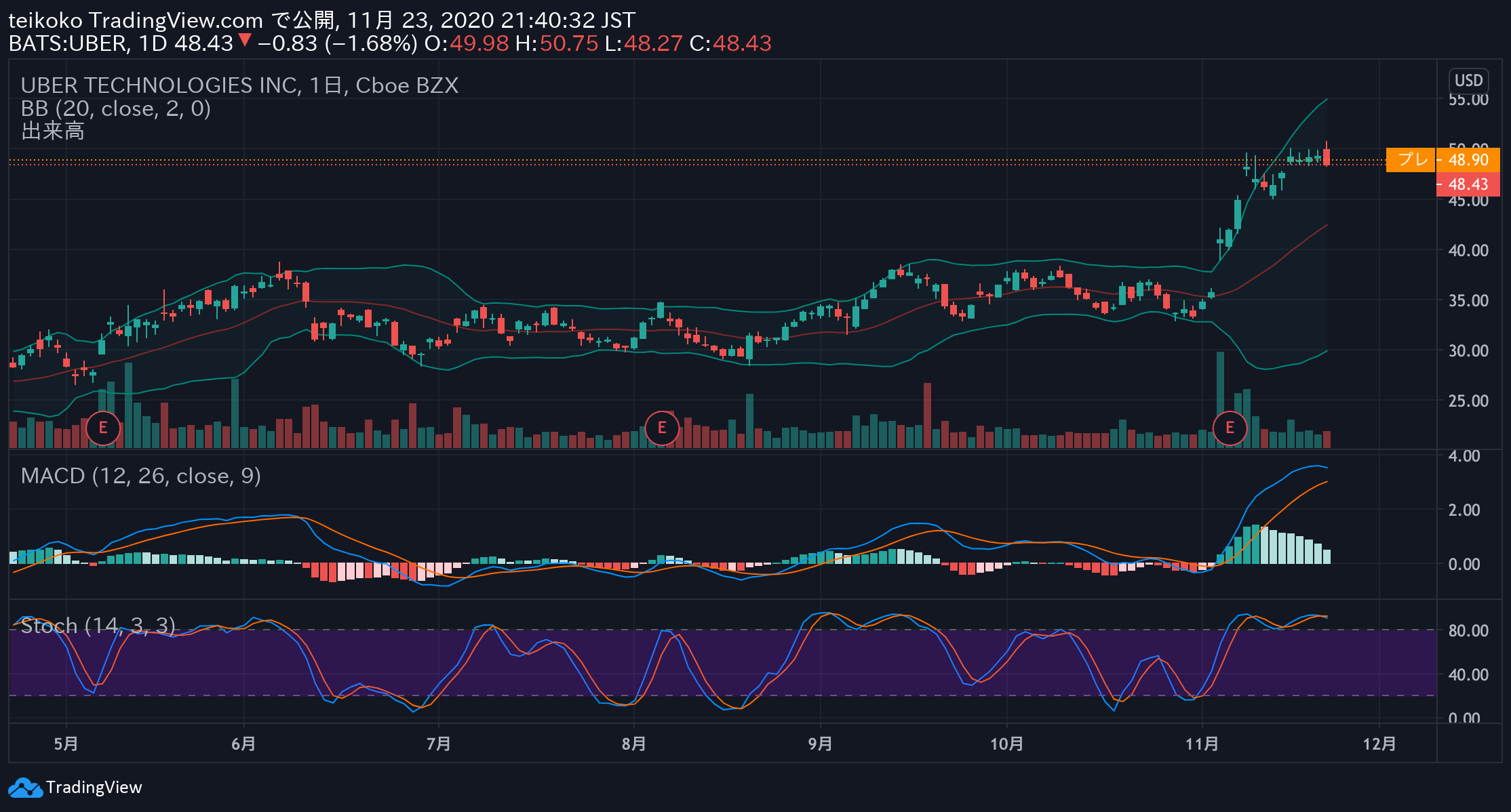 It's going up a little bit. However, since 20% is positive from the time I bought it, it seems that I can sell it at any time.
Under consideration while watching the chart.
Current holdings of Japanese stocks
NEXT FUNDS India Equity Index / NIFTY50 Linked Listed Investment (1678))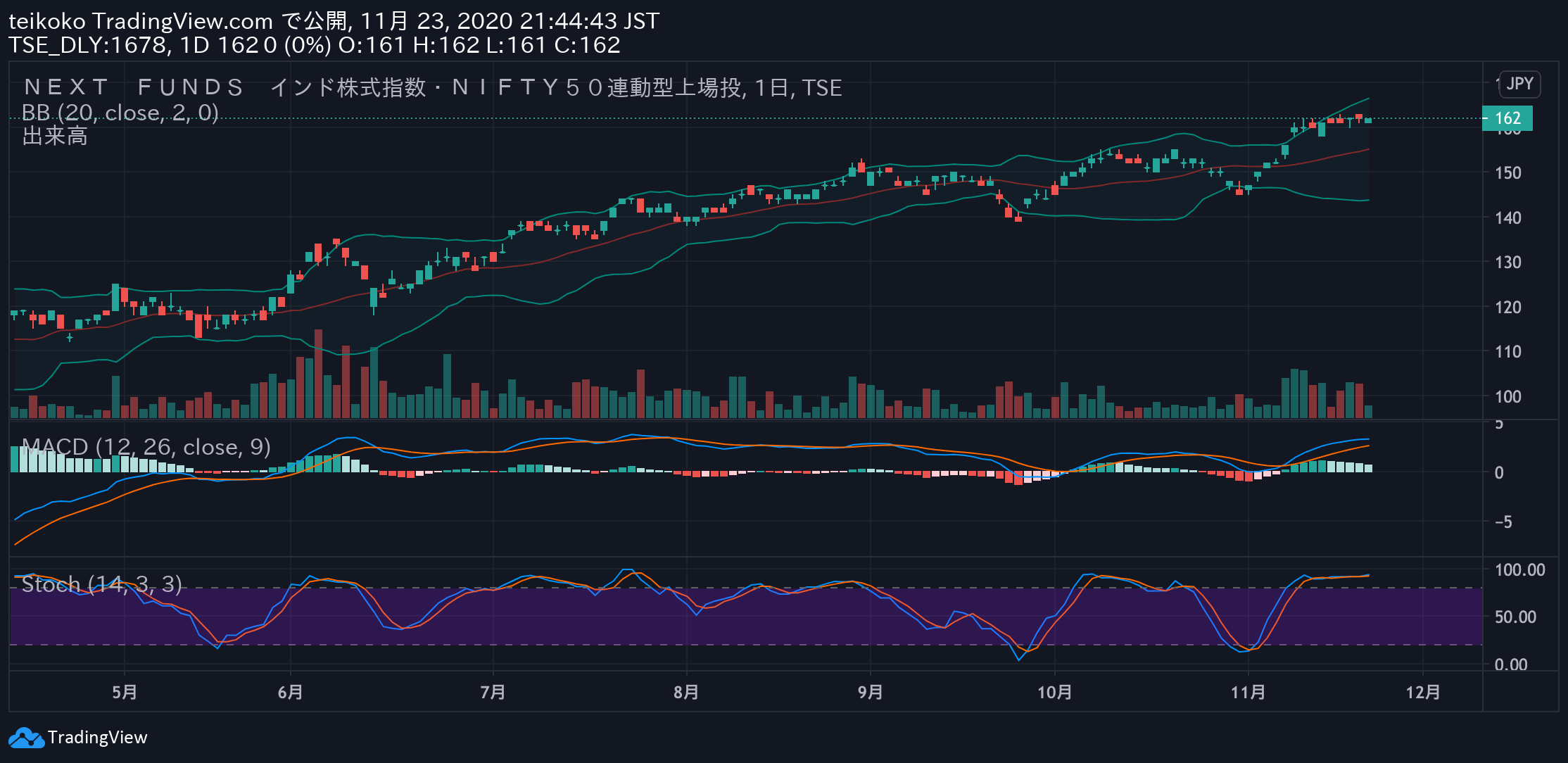 I just bought it on the 20th, and I still have unknowns, but I have to buy Indian stocks as a long-term investment.
Akatsuki (8737)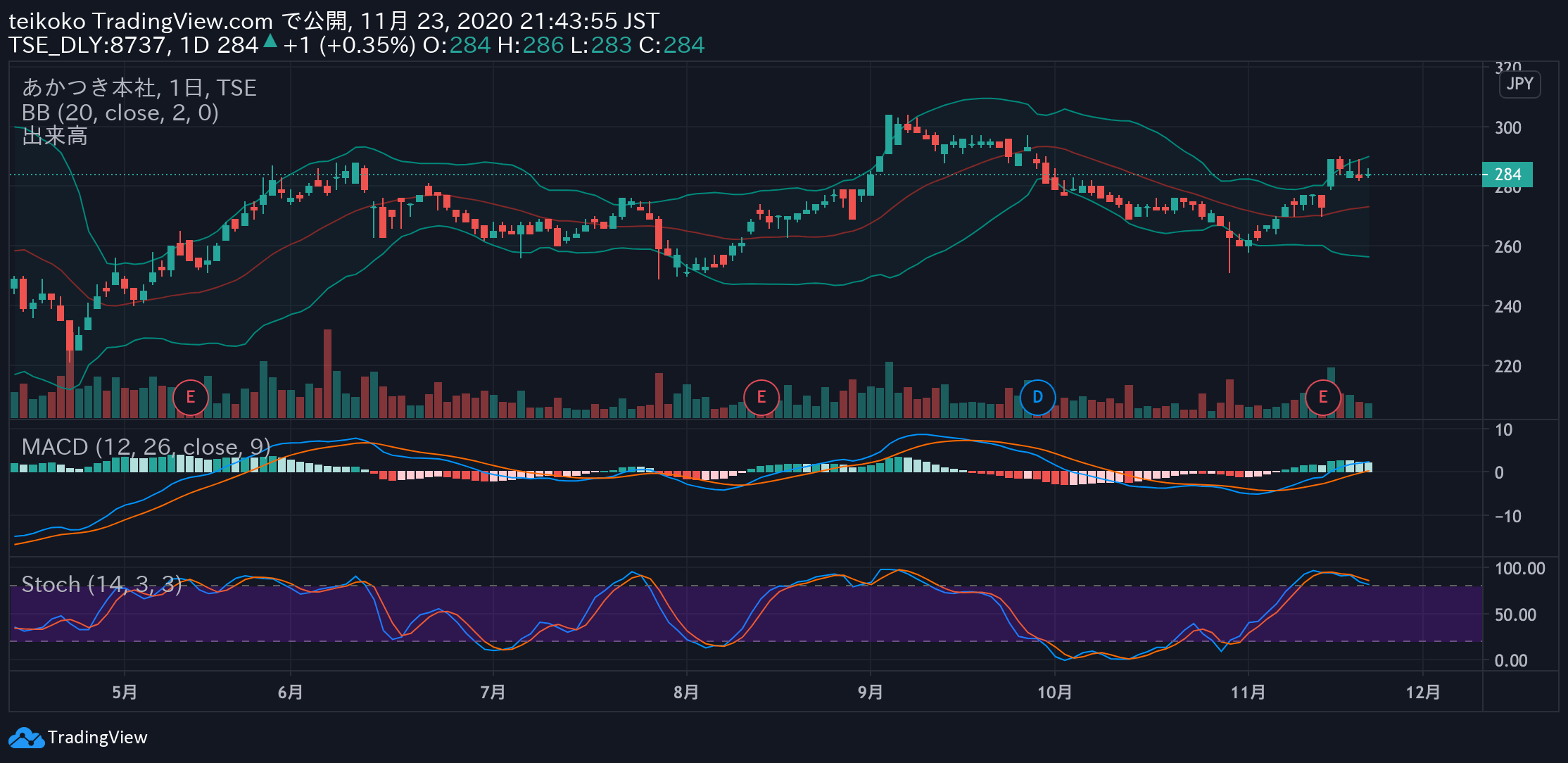 I have been holding it since I bought it when I first invest.
There is no time to sell, but it does not go down or up greatly, so it earns only dividends.
I feel that the financial results are good under the covid-19.
I think that it is also possible to keep it for a long time assuming that the management of the company is solid.
SoftBank (9434))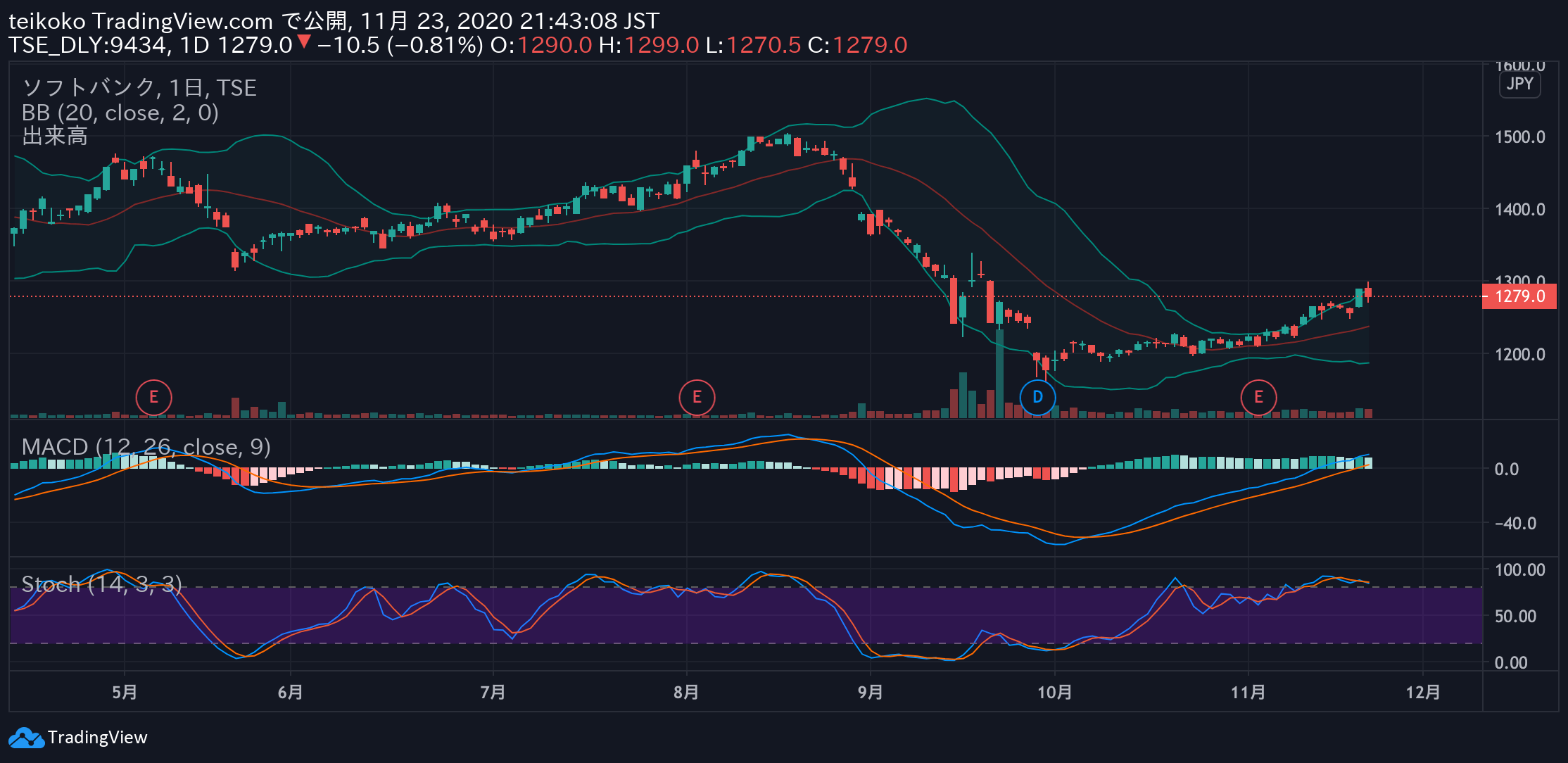 Like KDDI, it is rising relatively slowly and slowly.
I will also hold it until the time comes.
Looks like it's going well this month.
So far, this month has been a month of steady asset growth.
If I notice it, it seems to have increased greatly from 1 million at the start.
Since the total assets are close to 2 million, is it about double that?
I think it's thanks to NIO and UBER in U.S. stocks. Whether or not I sell these two properly is likely to be the key.
In addition, if I have a few more assets, there are stocks that I want to buy more and stocks that you want to invest in for a short time.
There are too many things I want to buy, such as clean energy related, cryptocurrency, gold and silver, etc.
Cryptocurrency is completely up when I'm going to buy it, and I'm depressed.
#stock investment