There was a presidential election and the market was uncertain at the beginning of November.
KDDI sold after the financial results came out.
The reason I sold it was because I thought I'd buy something for "U.S. individual stocks."
I usually use SBI securities, it will be a stock that can be bought at SBI securities.
What do U.S. individual stocks buy?
If you think about long-term investment, ETFs and indexes would be good, but I decided to check various individual stocks and buy them.
While watching the distribution of YouTubers in English, we examined what brands were attracting attention.
Anyway, I thought that I would make it a brand that I did not know, but one became a brand that I knew to some extent after all.
There were a lot of brands that I wanted, such as Coca-Cola and Activision.
Many of the brands that American YouTubers are paying attention to are like Mothers' brands in Japan.
Maybe the YouTuber I'm looking for is biased.
Now, I'll show you the stocks I actually bought.
Ningyi Automobile (Nio) Inc ADR (NIO)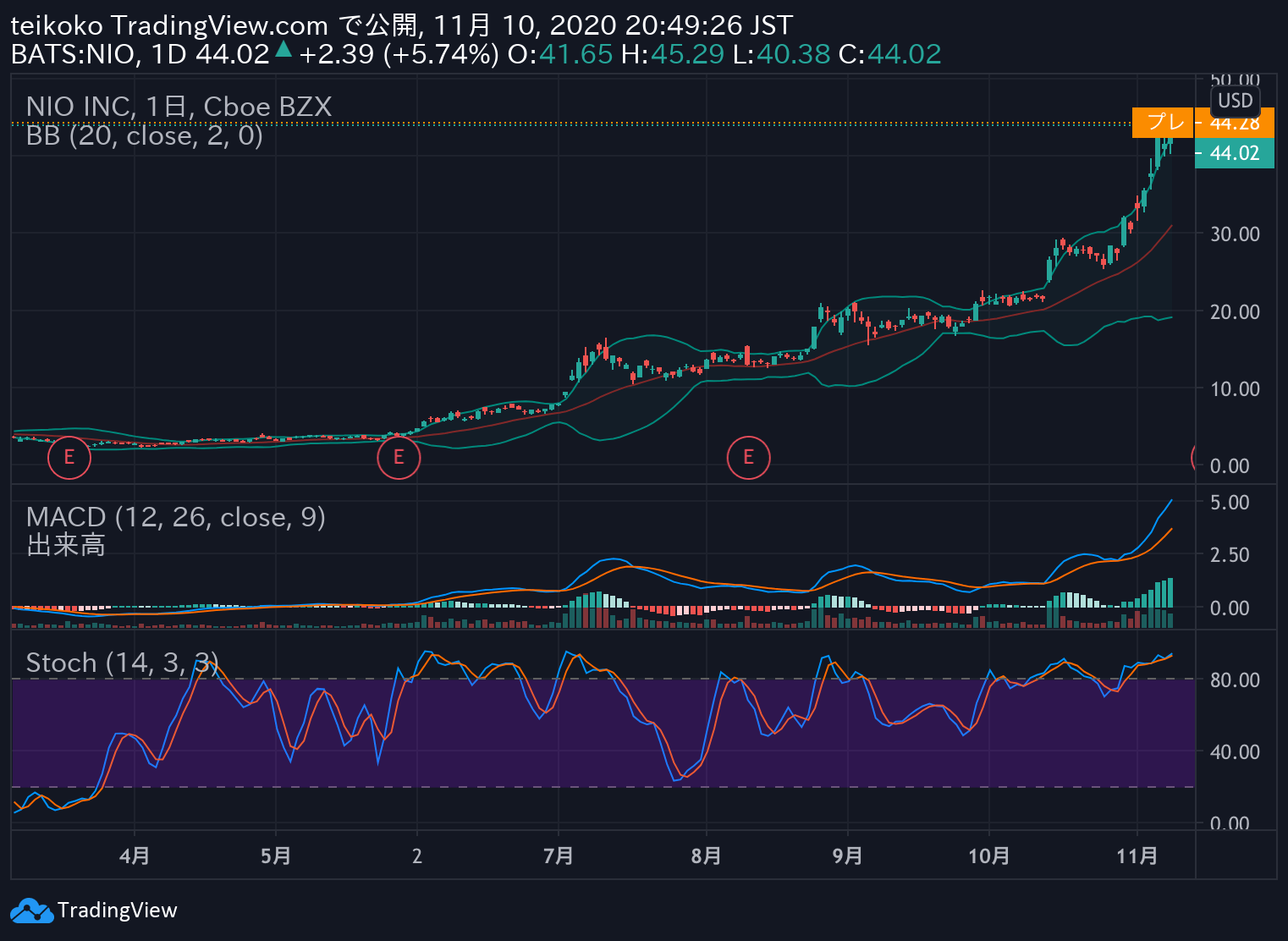 Purchased on 11/6. It has been going up for a long time, so it was a challenge for me who had only bought value stocks in Japanese stocks until now.
It's up to 11/9, but what about today?
What kind of company?
The contents of the business
Design, manufacture and sales company of smart connected electric vehicles.
We manufacture autonomous electric vehicles that integrate next-generation technology and artificial intelligence.
Providing vehicle charging solutions.
Statutory and third-party liability insurance by third-party insurance companies and automobile non-life insurance.
A variety of value-added services, including repair and day-to-day maintenance services, long-standing repair and maintenance pick-up vehicles, and roadside assistance.
It is a manufacturing company of the self-driving car.
Since financial etc. are under research and development, negative financial results stand out, but the business is quite interesting, so buy.
Uber Technologies (UBER)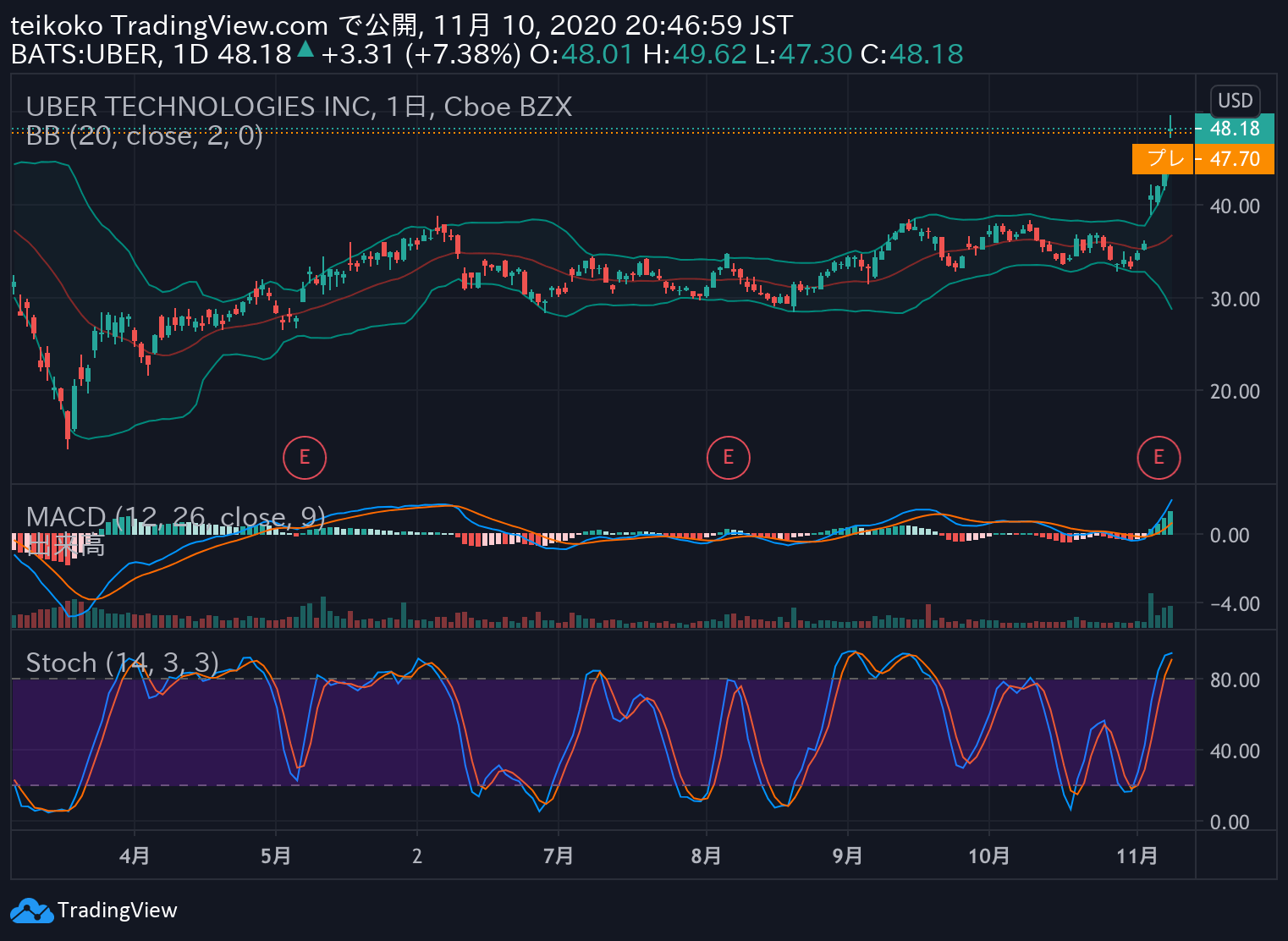 It is a famous company in Uber Eats in Japan.
Because it seemed to be good to see various things. The stock price feels good.
SPDR Portfolio S&P 500 High Dividend Stock ETF (SPYD)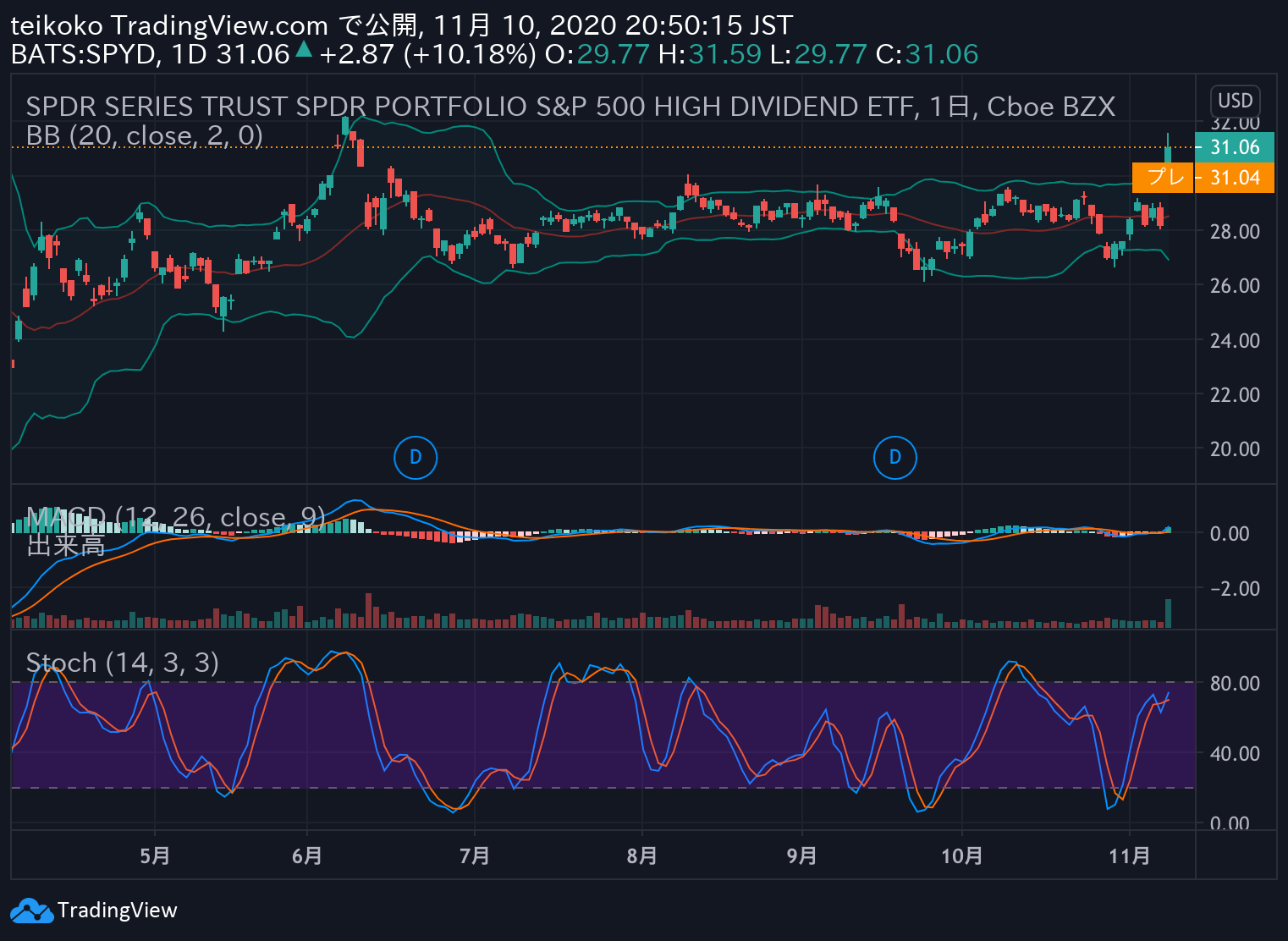 This is an ETF that I have had for a long time, but I'm in good shape here too.
The news that hope came out to treat corona from the end of the presidential election, stocks that had been cheap in corona until now are lying across the house. If you say either of the above, the contents of the ETF was not TEK, so the stock price is going up.
Uber and NIO bought this time individually are also up, so I think it would be good if it went up as it is.
#stock investment